Find more resources in your city!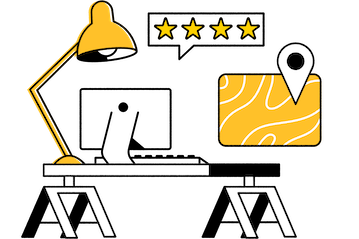 Start Exploring
Should your business be here?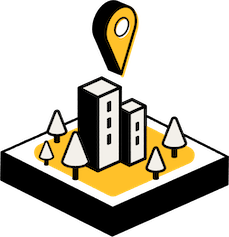 Add your business
What should caregivers in Atlanta know about the rate of elder abuse in the state?
One of the major responsibilities of an Atlanta care manager is to advocate for both you and the elderly person in your life, and that includes making sure all of the care that's coordinated for the older adult is performed properly. A care manager can review the services an elderly person is receiving and report back to you if anything doesn't seem right. Elder abuse is one of the concerns they can look out for. Here's what elder abuse statistics in Georgia look like:
While a GCM is there to support you, you need to be able to trust them as well. When you are considering a potential Atlanta care manager, be sure to ask for credentials and check their references. There are plenty of friendly and reliable GCMs in this growing field, and doing research upfront can give you peace of mind.
How do seniors in the US and Atlanta feel about support for chronic conditions?
Another common concern of outsourced care is the quality of care one will receive. Whether it's assisted living, in-home care, or some other form of assistance, everyone has heard a bad story. A geriatric care manager in Atlanta is there to advise on the care an elderly adult is receiving, and they can make sure those with chronic conditions are getting the proper support. Here are the results of a survey on quality of care for those with chronic conditions:
Feel that their health care providers did not communicate well with each other
Believe that this had had a negative impact on their health
Cite a lack of coordination in their care transitions
Talk to any prospective geriatric care manager in Atlanta about how they monitor the services the senior in your life will be receiving. Make sure that they have a plan for open communication with you and the senior in your care, and be ready to follow the advice of the GCM if they think changes are necessary.
How can I find a high-quality, compassionate geriatric care manager in Atlanta?
Finding the right care manager in Atlanta requires you to vet them and ensure they have the skills and expertise to properly assist your older loved one. Does the elderly adult have Alzheimer's? A GCM should have expertise in memory care services and other methods used to support those with dementia. Do they get along well with the senior you're caring for? Everyone should meet first to get a feel for each other. In addition, you need to think about how the elderly person and other family members feel about another person stepping into a care and advocacy role.
Seasons has put together a comprehensive guide for choosing a geriatric care manager. In this guide, you'll learn more about what a GCM can do, how to cover all your bases as you consider the right match, and how to talk to the elderly person and other interested parties about implementing this service.
Atlanta's best geriatric care managers
A geriatric care manager in Atlanta is a great way to have an expert coordinate all of the services and support the senior in your life needs. A GCM can act as an advocate, mediator, planner, and more. Take a look at our Atlanta care manager listings above to get started.