Find more resources in your city!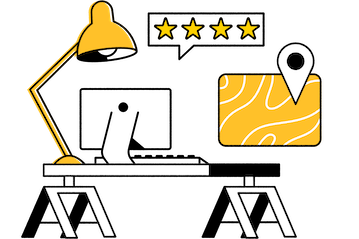 Start Exploring
Should your business be here?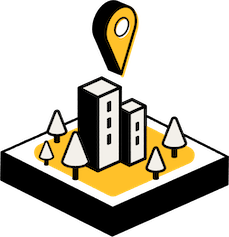 Add your business
What should caregivers in Anchorage know about the rate of elder abuse in the state?
Elder abuse can come in many forms, including physical, emotional, and neglectful. Studies have found that elder abuse has been on the rise. For instance, elder financial abuse had risen by 10% in the U. S. as of 2020. Let's take a look at the documented and expected number of reports of elder abuse in Alaska as opposed to the national average:
While the numbers can be alarming, it's important to remember that you can take steps to ease your older loved one's risk of victimization. An Anchorage care manager can help identify warning signs of elder abuse and self-neglect, allowing them to take steps to protect the senior in your life from further harm.
How do seniors in the U. S. and Anchorage feel about support for chronic conditions?
A geriatric care manager can assist seniors with chronic conditions as they transition between their homes, hospitalization, and rehabilitation. A study by the AARP published in the Journal of Geriatric Care Management measured the satisfaction levels of elderly adults in the U. S. regarding the coordination of care performed by their GCM.
An AARP survey of persons with chronic conditions found coordination of care issues
Feel that their health care providers did not communicate well with each other
Believe that this had had a negative impact on their health
Cite a lack of coordination in their care transitions
With the assistance of a geriatric care manager in Anchorage, your aging loved one and family can feel confident that they will be provided care for their health needs. Coordinating health services for patients with chronic conditions can help to prevent rehospitalization while ensuring that members of your senior's care team are on the same page.
How can I find a high-quality, compassionate geriatric care manager in Anchorage?
While it may be an emotionally challenging situation, a reliable and considerate geriatric care manager in Anchorage can serve as an invaluable resource in your senior loved one's life. They can assist in a wide range of areas to help keep things running smoothly. The GCM you choose will be a long-term participant in your aging relative's care, so it's important to choose carefully.
As you consider your older loved one's options, you'll want to eliminate any company that is hesitant to provide references. Verify qualifications and licensing details as soon as possible. In addition, get to know as many details as possible. Do they provide home care services? How long have they been providing geriatric care? What fee-related details can they provide?
The more you know about the topic of geriatric care management, the more informed of a decision you can make. Our comprehensive guide on choosing a geriatric care manager can help you identify when they need a care manager and tips to help you make your decision.
Anchorage's best geriatric care managers
An Anchorage care manager can help your family to arrange the different areas of senior care that your elderly loved one requires to age in place with a sense of security and dignity. They can make home visits to identify areas in which the senior in your life needs additional support, as well as coordinate medical services and ease caregiver stress. Begin your search with our reliable listings to find a talented care manager in Anchorage.