Find more resources in your city!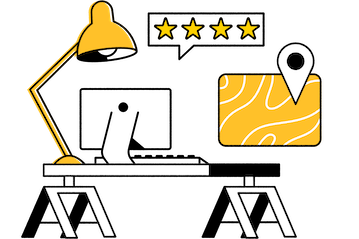 Start Exploring
Should your business be here?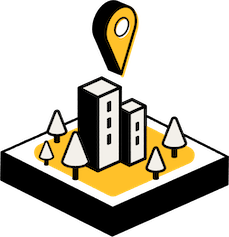 Add your business
What should caregivers in Albany know about the rate of elder abuse in the state?
Most people like to think that elder abuse could never happen to someone they care about, but the unfortunate truth is that seniors are abused far more often than anyone would care to admit. Comparitech compares the reports of elder abuse in Georgia to the expected number based on the state's senior population below:
You might not immediately think of a geriatric care manager in Albany as someone who can protect your older adult from financial fraud, but having someone monitor their accounts can make it much easier to detect problems and collect the evidence needed to prosecute them. If family members are involved, a GCM can also step in to mediate minor disputes.
How many caregivers in Albany and others across the U. S. struggle to coordinate care?
The American healthcare system is complex, and many seniors have multiple doctors, insurance providers, and other organizations in their lives that don't always communicate with each other very well. The result can be gaps in care that put your older loved one at risk. The following survey results reveal how many healthcare providers find coordinating care difficult:
It may seem like adding an Albany care manager to the equation would only make things worse since there's another person involved in your senior's care, but a kind and compassionate GCM can serve as a single contact point for everyone else. The GCM can explain what your senior is getting from other doctors and keep everyone on the same page.
How can I find a high-quality, compassionate geriatric care manager in Albany?
Finding a great geriatric care manager in Albany begins by thinking about your senior's specific needs. If your elderly loved one has a chronic medical condition like diabetes or cataracts, look for a GCM who has demonstrable experience managing all types of care the condition demands. For example, diabetes patients are frequently encouraged to monitor their blood sugar levels and take insulin. Communication skills are also essential for a GCM, so interview potential candidates with your older adult to make sure that they express themselves effectively. Interviews can help you make sure that any GCM you're considering will treat your senior with the respect they deserve as well.
You should also ask about costs early on in the research process. GCMs typically charge an hourly rate, and insurance rarely covers the expense despite all of the benefits a GCM can provide. Our comprehensive guide on choosing a geriatric care manager contains more information to help you find the right fit for your aging loved one.
Albany's best geriatric care managers
It isn't always easy to tell when your elder loved one could benefit from a professional Albany care manager, but you shouldn't wait for a crisis. While many families hire a GCM to manage crises, they can also help with mundane tasks such as the logistics of home medical care. Seasons provides free resources like the local listings above to help you quickly find top candidates and facilitate your senior loved one's care for years to come!