Find more resources in your city!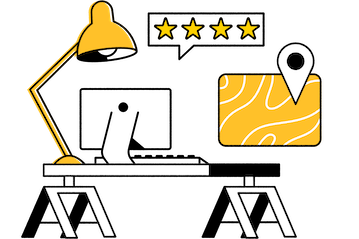 Start Exploring
Should your business be here?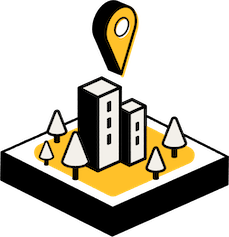 Add your business
How much does mobile IV therapy cost in Yakima?
Cost is one of the top factors to consider when exploring your options for in-home IV therapy in Yakima, Pasco, Richland, or Kennewick. The specific needs of your older loved one and the service provider you select are a few of the things that can influence the price that you pay. The figures below provide some helpful insight into the average cost of mobile IV therapy in the state of Washington.
When evaluating your senior's budget and the costs involved with mobile IV therapy in Yakima, make sure to factor in the benefits that in-home treatment administered by trained professionals offers your senior. It can go a long way to helping them avoid stressful hospital visits and spare them from having to travel back and forth to get their treatments.
What should seniors in Yakima know about IV iron therapy?
While iron is crucial for anyone's body to function properly, it is especially important for vulnerable seniors who are more prone to developing serious medical issues. For some seniors taking oral iron supplements can be difficult or even impossible for a number of reasons, including difficulty swallowing, and IV iron infusions at home in Yakima are an accessible and effective alternative for them, as can be seen from the statistics below.
If your senior is among those for whom supplements are not an option, in-home IV iron therapy is a great alternative to ensure that they stay as healthy as possible. IV therapists can provide treatment for your senior in the comfort of their own home, taking just three or four hours to complete.
How can I find certified mobile IV therapy in Yakima?
IV fluids for dehydration for seniors in Yakima is just one of the many treatments that can be administered to your senior in the familiar and comforting setting of their own home. If your senior is not getting enough nutrients from their diet, vitamin treatments are a great option to remedy deficiencies, and some service providers can even administer IV antibiotics at home in Yakima if that is indicated in your senior's case. These infusions are administered by highly qualified professionals and can help your senior to manage a host of chronic health conditions. Make sure to check that the therapist administering the infusions to your senior has the required qualifications and licensing, and enquire about their emergency protocols. Check out our comprehensive guide to finding mobile IV therapy for more helpful tips and information.
Yakima's best in-home IV therapy
There are so many benefits that in-home IV therapy in Yakima can offer your senior including faster recovery and less downtime from illness. Your senior can be treated in a warm and familiar setting instead of the sometimes cold and alienating environment of a clinic or hospital. You can rely on Seasons to be your trusted guide in your search for the right service provider for your senior.