Find more resources in your city!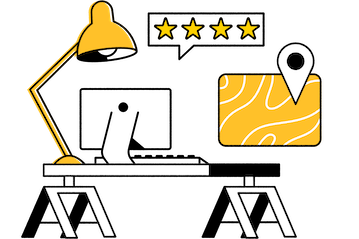 Start Exploring
Should your business be here?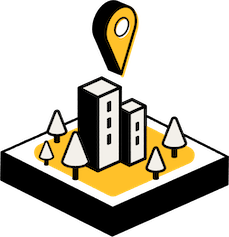 Add your business
How much does mobile IV therapy cost in Tulsa?
When considering the price your loved one might pay for in-home or mobile IV therapy in Tulsa, it's good to keep in mind that different factors like the type and number of treatments received can impact the cost of care. You can, however, get estimated costs of home/mobile IV therapy in Oklahoma by exploring the following Genworth data:
$

15,206

is the minimum cost of home/mobile IV therapy in Oklahoma
$

22,646

is the average cost of home/mobile IV therapy in Oklahoma
$

31,085

is the maximum cost of home/mobile IV therapy in Oklahoma
Reaching out to agencies offering mobile IV therapy in the area can give you more specific prices associated with your loved one's care. Also, keep in mind that your older adult might be able to offset costs with their insurance. While private insurance companies don't cover some types of IV therapy, Medicare covers most in-home IV therapy expenses as long as a doctor has prescribed the care. It's good to note, however, that some out-of-pocket expenses may not be covered. If this is the case, your loved one could look into Medigap supplemental coverage.
How do seniors in Tulsa feel about in-home IV therapy vs. outpatient treatment?
As your senior considers in-home IV therapy in Tulsa as an option, they might wonder if it is a better choice than visiting a facility. Every patient has different preferences that could encourage them to value one option over the other, but the following data provides insight into the quality of care seniors say they receive when getting antibiotic IV therapy at home versus in a nursing facility:
The data indicates that your older adult could have a good experience with receiving IV antibiotics at home in Tulsa, but it's best to increase their odds by working with an experienced agency. That way, they won't have to worry about whether or not they will get the best care possible when trying to heal from an illness or infection via quick and effective IV antibiotic treatments.
How can I find certified mobile IV therapy in Tulsa?
Knowing the type of care your loved one needs is an important first step in finding the right agency offering in-home IV therapy in Tulsa. Your loved one might have impaired thirst mechanism or renal disease and need IV fluids for dehydration for seniors in Tulsa. Or they could have anemia or chronic kidney disease (CKD) and desire IV iron infusions at home in Tulsa as opposed to visiting a treatment center for care. Whether your loved one needs vitamin therapy, customized medication, or chemotherapy, it's good to be clear on their specific treatment needs before looking at prospective agencies.
Also, you'll want to ask agencies several questions before making a final choice. In addition to inquiring about their prices, it's good to ask about their experience with IV therapy as well as the qualifications their therapists have. You can ask about the ingredients they use in their treatments as well as any add-ons they offer. It's also good to find out how they handle situations if procedures go wrong.
To learn more about this topic, feel free to explore our comprehensive guide to finding mobile IV therapy.
Tulsa's best in-home IV therapy
Your loved one deserves the best care possible, and they can receive it from the right agency providing in-home IV therapy in Tulsa. Seasons is here to simplify the process of finding a great agency. Explore our unbiased listings for mobile IV therapy for seniors in Tulsa to jumpstart your search today.