Find more resources in your city!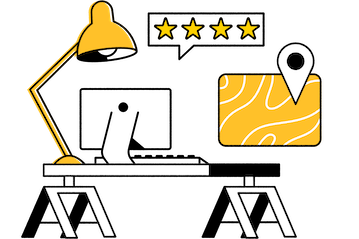 Start Exploring
Should your business be here?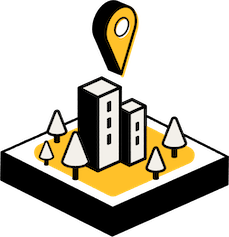 Add your business
How much does mobile IV therapy cost in the Tri-Cities?
The price of mobile IV therapy for seniors in the Tri-Cities depends on several factors such as whether your loved one lives in Virginia or Tennessee and what kinds of fluids they need. Fortunately, prices are at least comparable to outpatient treatments and may even be more affordable. The government statistics below provide a range of prices for residents of Tennessee:
We understand those numbers may be difficult for your older adult's budget, and health insurance might help. Medicare typically pays for in-home IV therapy in the Tri-Cities if it was prescribed by a physician. Private health insurance may or may not help, so review your loved one's policy carefully before assuming it will pay for anything.
What should seniors in the Tri-Cities know about IV chemotherapy treatments?
Some patients might think that mobile IV therapy in the Tri-Cities would be too difficult for them to manage, but most seniors find that they have all of the support they need to succeed. The results of the following survey conducted by CancerTherapyAdvisor.com provide further insight into how easy in-home IV therapy can be:
Patient support is essential to successful mobile IV therapy, so you don't want to overlook it during your research. Online reviews and referrals are both great ways to learn how well home care agencies support their patients while interviewing therapists is an excellent way to verify they have the communication skills you would expect.
How can I find certified mobile IV therapy in the Tri-Cities?
Finding in-home IV therapy in the Tri-Cities can be challenging because many home care agencies in Bristol, Kingsport, Johnson City, and the surrounding areas simply don't offer it, but you can find a great fit for your loved one with a little digging. The first step is verifying each candidate's licensure. After that, look for expertise in the particular type of drip your older adult needs. An expert in administering IV fluids for dehydration for seniors in the Tri-Cities may not understand the dosages for steroids or antibiotics. You also want someone who doesn't mind you double-checking their work to limit any errors. Remember that the goal of IV iron infusions at home in the Tri-Cities is to restore proper iron levels, not oversaturate your senior's bloodstream with iron. It's never too early to start talking about costs either, especially if your older adult will have to pay something significant out of pocket.
Our comprehensive guide to finding mobile IV therapy provides more info on all of the topics discussed above and more.
The Tri-Cities' best in-home IV therapy
If the senior in your life is looking into IV antibiotics at home in the Tri-Cities or another type of intravenous therapy, Seasons provides the free resources you need to find a great therapist. We also provide information on the benefits of in-home IV therapy including affordability and convenience, and we encourage you to take full advantage of everything we offer!