Find more resources in your city!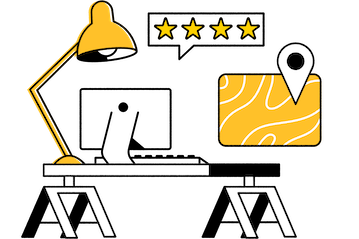 Start Exploring
Should your business be here?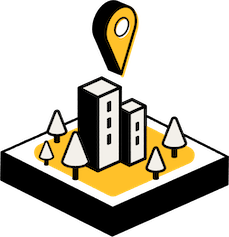 Add your business
How much does mobile IV therapy cost in Tampa?
The price of in-home IV therapy in Tampa-St. Pete depends on several factors, such as your loved one's insurance company and what type of IV they need. For instance, IV fluids for dehydration for seniors in Tampa don't have the same price as chemotherapy treatments or intravenous antibiotics. The chart below provides additional information on the range of costs for home IV therapy in Florida:
$

16,082

is the minimum cost of home/mobile IV therapy in Florida
$

25,039

is the average cost of home/mobile IV therapy in Florida
$

35,829

is the maximum cost of home/mobile IV therapy in Florida
If you're concerned about your loved one's ability to pay for in-home IV therapy in Sarasota, insurance is the first thing to look at. Medicare generally pays for a percentage of mobile IV therapy in Tampa if it was prescribed by a physician, and Medigap plans can pay for the remaining amount. Private health insurance may or may not cover mobile IV therapy for seniors in Tampa, so be sure to review your older adult's policy.
Where do Tampa seniors prefer to receive in-home IV therapy?
You want your loved one's IV therapy to be safe and effective, and of course you're concerned about their quality of life. As such, you should consider patient happiness when looking into in-home IV therapy in Tampa-St. Pete. The chart below compares the moods of people during their IV therapy at different locations.
Patient happiness while receiving an antibiotic IV at home vs skilled nurse facility
| | | | |
| --- | --- | --- | --- |
| | Great, I was happy most days | Some good days and some bad days | Bad/depressed |
| At home | 25 | 19 | 2 |
| SNF | 19 | 29 | 4 |
IV antibiotics at home in Tampa can be beneficial if you want to help the senior in your life to experience better mental health while receiving treatment.
How can I find certified mobile IV therapy in Tampa?
One of the biggest obstacles to choosing in-home IV therapy in St. Petersburg is finding a provider. It's important to look at several potential options to ensure that your loved one receives the care they deserve. Some agencies provide 24/7 support in case your senior needs assistance outside traditional business hours. Also, verify that the therapists have experience with the specific type of IV your older adult needs. IV iron infusions at home in Tampa may look like nutritional assistance or dehydration treatments to lay people, but they each demand a particular set of skills.
Our comprehensive guide to mobile IV therapy for seniors includes further information on how to choose a local agency and what you and your loved one can expect.
Tampa's best in-home IV therapy
You may not have considered mobile IV therapy for your senior before, but the convenience it offers can make a world of difference to your loved one. In-home treatments are just as safe and effective as visiting a hospital, and your older adult will have the freedom to choose a consistent team of caregivers and decide when they wish to undergo treatment. Utilize the resources above to get started finding the services you need.