Find more resources in your city!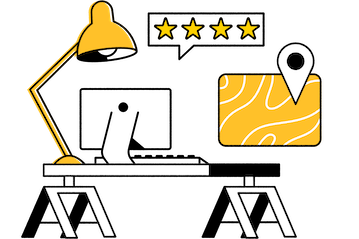 Start Exploring
Should your business be here?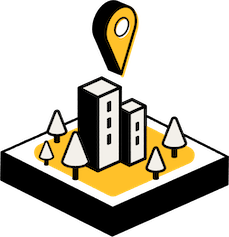 Add your business
How much does mobile IV therapy cost in St. Louis?
The price for mobile IV therapy for seniors in St. Louis could depend on a variety of factors, but an indicator of price is sometimes the type of therapy your loved one needs. It's important to note that private insurance does not cover the cost of some types of IV therapy. Here is a snapshot of the price range your senior could encounter for IV therapy in Missouri:
$ 15,027 is the minimum cost of home/mobile IV therapy in Missouri
$ 23,242 is the average cost of home/mobile IV therapy in Missouri
$ 32,644 is the maximum cost of home/mobile IV therapy in Missouri
These estimates provide general insight into prices your senior might expect to pay for IV antibiotics at home in St. Louis or other forms of in-home IV therapy. But don't rely on these estimates. You'll want to pinpoint the type of therapy your older adult needs and find services that offer them to effectively compare prices and find a great IV therapy provider in your area.
How many in-home care agencies offer mobile IV therapy in St. Louis?
Being able to find an in-home care agency that offers mobile IV therapy can make a tremendous difference in the well-being of many seniors. IV therapy for dehydration, for example, is a lifesaver for older adults who are under chemotherapy, have diabetes, or suffer from an impaired thirst mechanism. Here is the percentage of home care agencies that offer IV/infusion therapy:
Percentage of home care agencies that provide select services
Skilled nursing
Speech therapy
IV/infusion therapy
Finding IV/infusion therapy offerings from a home care agency is more common than you might think. In fact, approximately one in four of these agencies provide this service. Whether your loved one needs IV iron infusions at home in St. Louis or other important IV therapy services, it's best to shop around. There are plenty of great agencies in your area that can offer valuable assistance to your senior.
How can I find certified mobile IV therapy in St. Louis?
While transporting your loved one to their doctor or a hospital can ensure they get IV therapy, nothing beats receiving antibiotics, iron infusions, fluids for dehydration, or other necessary intravenous infusions from the comfort of home. If your senior has trouble leaving their home for mental or physical reasons, finding a service that offers in-home IV therapy in St. Louis can keep them healthy.
You can learn more about mobile IV therapy as well as the best ways to talk to your loved one about choosing the right service by reviewing our comprehensive guide to mobile IV therapy. This guide provides answers to your questions so you can feel more confident during the decision-making process.
St. Louis' best in-home IV therapy
A common concern of receiving IV therapy outside of a doctor's office or hospital is a potential lack of sterilization. Fortunately, when you work with a reputable business, your loved one can get IV fluids for dehydration for seniors in St. Louis among other intravenous therapies while feeling confident that they will be administered in a sanitary environment by a professional.
Use resources available from Seasons to find great mobile IV therapy in St. Louis and also access other services for senior care like estate planning, housekeeping, and senior home construction. We hope to help you as a caregiver find information and services that can assist your loved one with aging in place independently and with dignity.