Find more resources in your city!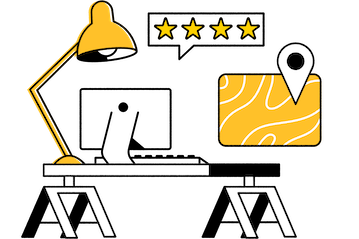 Start Exploring
Should your business be here?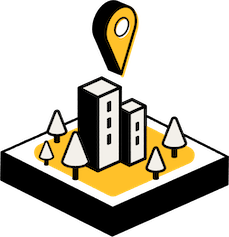 Add your business
How much does mobile IV therapy cost in Scranton?
While the cost of mobile IV therapy in Scranton can vary, the convenience it will bring to your senior's life often makes it well worth it. Typically, the cost will depend on the service being offered, and some mobile clinics may charge different prices. Here are the costs you can expect for IV therapy in Pennsylvania, according to Genworth:
$

15,709

is the minimum cost of home/mobile IV therapy in Pennsylvania
$

24,471

is the average cost of home/mobile IV therapy in Pennsylvania
$

35,066

is the maximum cost of home/mobile IV therapy in Pennsylvania
Remember that Medicare helps cover the cost of in-home IV therapy in Scranton as long as you have a prescription for the treatment from a doctor. Coinsurance and deductibles may apply, though a Medicare supplement plan might help with that. If your senior is under 65, and their private insurance doesn't cost the specific treatment you need, cost may be a deciding factor when choosing in-home IV therapy in Scranton.
What should seniors in Scranton know about IV chemotherapy treatments?
In-home IV therapy for seniors in Scranton is incredibly effective. Seniors generally find it easy to use a home infusion pump and get help, even during outside regular hours. A study revealed how knowledgeable patients were about at-home IV therapy for chemotherapy and how easy it was for them to use the equipment or get help:
Nine out of 10 patients were able to complete the entire treatment course. In fact, nobody reported stopping treatment due to adverse side effects. Virtually all patients said the pump worked properly, and they could figure out how to store the medication, take care of the IV catheter, and more. Not only that, but 97% agreed that they were satisfied with the quality of service, with almost three out of four patients strongly agreeing with that sentiment.
How can I find certified mobile IV therapy in Scranton?
Finding mobile IV therapy is easier when you know what to look for. Talk to your older adult's doctor about the type of treatment they need. If they're battling an infection, make sure the home care agency provides IV antibiotics at home in Scranton. IV iron infusions at home in Scranton are also offered by some mobile clinics, which can help your loved one correct low iron levels in their blood. A lot of seniors also face dehydration on a regular basis, but IV fluids for dehydration for seniors in Scranton are offered by many mobile care providers. Above all, make sure the mobile therapy clinic is professional, cares about its patients, and is reliable, clean, and hygienic.
We recommend reading our comprehensive guide to finding mobile IV therapy for more information on what to look for.
Scranton's best in-home IV therapy
One of the best ways to ensure your loved one gets the care they need is by looking for a provider of mobile IV therapy for seniors in Scranton. Not needing to leave the home will save their precious energy for hobbies and activities they actually enjoy. You can start your search by browsing our free resources.