Find more resources in your city!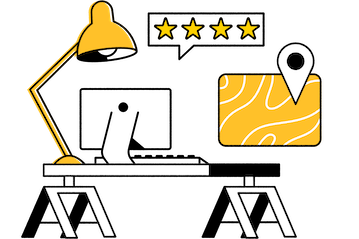 Start Exploring
Should your business be here?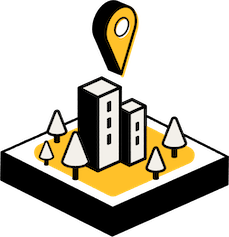 Add your business
How much does mobile IV therapy cost in San Antonio?
There are a variety of factors that can impact the price your senior could pay to receive IV therapy in the home. The specific type of therapy they need can make a big difference in the cost of this service. To get an idea of average costs for in-home/mobile IV therapy in Texas, here is an example of price ranges:
$ 15,514 is the minimum cost of home/mobile IV therapy in Texas
$ 24,036 is the average cost of home/mobile IV therapy in Texas
$ 34,004 is the maximum cost of home/mobile IV therapy in Texas
Your senior will have a lot of considerations to make when thinking about mobile IV therapy in San Antonio. In addition to determining whether an agency provides the specific type of IV therapy needed, it will be important to decide how to pay for the service. If your senior has private insurance, it may cover some types of therapy, but it's important to check first. Also, keep in mind that if your loved one has Medicare, they can only receive coverage for in-home IV therapy if it is prescribed by their doctor.
Where do San Antonio seniors prefer to receive in-home IV therapy?
It is becoming more common for seniors to prefer to age in place, which means they desire to live in their own homes independently and comfortably. This sentiment also seems to translate in many ways to the services they receive, including IV therapy. Here is an example of how seniors feel about receiving an antibiotic IV at home vs a nurse facility:
This data from Open Forum Infectious Diseases shows that while patients have had some level of contentment both at home and in skilled nurse facilities, they were happiest when receiving their IV antibiotic therapy in the house. If your senior is like some patients who require 1 to 3 antibiotic doses a day for 1 to 8 weeks, it makes a lot of sense for them to get their IV antibiotics at home in San Antonio. This way, they don't have to spend valuable time and effort traveling to a doctor's office or treatment center for care.
How can I find certified mobile IV therapy in San Antonio?
Your senior's ability to receive the IV therapy they need is crucial to their well-being. Being able to receive their therapy in the comfort of their home is a convenience they deserve. You might search for services offering IV iron infusions at home in San Antonio if your loved one's doctor has prescribed treatments for iron deficiency anemia. Seniors who have gastrointestinal conditions that make absorbing vitamins difficult could benefit from mobile IV vitamin therapy. Mobility issues could make visiting a treatment center to receive chemotherapy or fluids for dehydration difficult. Fortunately, no matter the medical need, you can find professional mobile IV therapy for seniors in San Antonio.
You can learn more about finding great mobile IV therapy in San Antonio by exploring our comprehensive guide to mobile IV therapy. Get an overview of this type of service and also find out the best ways to talk to your loved one about choosing the right service using this guide.
San Antonio's best in-home IV therapy
As a caregiver, it's important to support your loved one in aging in place happily and in the best health possible. Finding a reputable service offering in-home IV therapy in San Antonio is a great starting point.
Whether your senior needs in-home therapy because of travel limitations or mobility issues, there are plenty of options available that can ensure they receive care in a professional, safe and sanitary environment. Look at the listings above from Seasons to locate top-notch in-home IV therapy along with other elder-focused services like housekeeping, elder care law, and estate planning.