Find more resources in your city!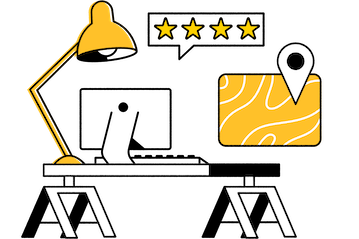 Start Exploring
Should your business be here?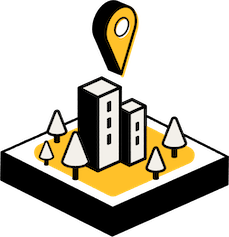 Add your business
How much does mobile IV therapy cost in Roanoke?
If your elder loved one has never received mobile or in-home IV therapy in Roanoke, they might feel uncertain about their ability to pay for this form of therapy. You'll definitely want to contact agencies directly to find out how much they charge to provide treatments. But the following Genworth data can offer general insight into the cost of home/mobile IV therapy in Virginia:
$

16,114

is the minimum cost of home/mobile IV therapy in Virginia
$

24,000

is the average cost of home/mobile IV therapy in Virginia
$

32,943

is the maximum cost of home/mobile IV therapy in Virginia
Let's say that your aging loved one has an illness or infection and would like to receive IV antibiotics at home in Roanoke. After calling around to check prices, it's good to contact your senior's insurance carrier to find out how they can contribute to the cost of care. Though private insurers don't cover some types of IV therapy, Medicare covers most costs of in-home IV therapy when prescribed by a doctor. Keep in mind, however, that since your senior could be responsible for out-of-pocket expenses under Medicare, they might consider supplemental Medigap coverage.
Where do Roanoke seniors prefer to receive in-home IV therapy?
When receiving IV therapy, it's important for the patient to be comfortable since most IV drip treatments take 40 to 60 minutes to complete, depending on the fluid the patient receives and their specific needs. Some might prefer getting their treatments at home while others could prefer a treatment facility. Here is a look at how patients feel about antibiotic IV therapy in a skilled nursing facility versus at home:
Whether receiving mobile IV therapy in Roanoke or opting to visit a facility, it's important that your older adult gets their treatments in a safe environment. Fortunately, there are many agencies offering in-home IV therapy in Roanoke that can guarantee that your aging loved one gets top-notch care. The key to giving your senior a great experience is finding an agency with a fantastic reputation for quality care.
How can I find certified mobile IV therapy in Roanoke?
There are a variety of steps you can take to find certified mobile or in-home IV therapy in Roanoke or Lynchburg. First, get to know the type of therapy your older adult needs. Whether they have chronic kidney disease (CKD) and could benefit from IV iron infusions at home in Roanoke or they have been prescribed vitamin therapy due to gastrointestinal issues, you'll want to know how to communicate this to the agencies you're considering.
Once you have a list of prospective agencies, reach out to them to find out how much they charge. In addition to making sure that they can provide the treatments your senior needs, you can ask about other treatments like Myer's cocktail or chemotherapy in case your senior needs them in the future. It's also good to ask about the types of medical equipment they use, the years of experience they have, and the places they get their IV drip fluids. Get even more information about this topic by consulting our comprehensive guide to finding mobile IV therapy.
Roanoke's best in-home IV therapy
Your elderly loved one deserves to receive the best care possible when getting mobile IV therapy in Roanoke. Seasons understands this and aims to help you locate an agency that takes pride in ensuring your senior loved one's IV therapy is safe. Get started with finding the right agency by exploring our listings for mobile IV therapy for seniors in Roanoke today.