Find more resources in your city!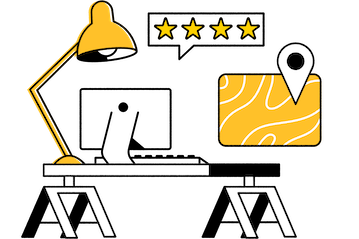 Start Exploring
Should your business be here?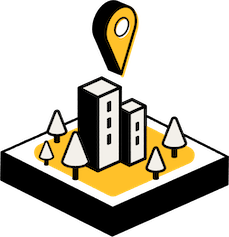 Add your business
How much does mobile IV therapy cost in Richmond?
Cost is an important factor when considering options for in-home IV therapy in Richmond and Petersburg. How much you can expect to pay will depend on the needs of your loved one and the service provider that you choose. The data below can provide some helpful insight into the cost of mobile IV therapy in Virginia.
$

16,114

is the minimum cost of home/mobile IV therapy in Virginia
$

24,000

is the average cost of home/mobile IV therapy in Virginia
$

32,943

is the maximum cost of home/mobile IV therapy in Virginia
When considering the cost of in-home IV therapy in Richmond, it's important to keep in mind that infusions can be incredibly beneficial for your senior's health and are administered by highly trained professionals. They can also spare them from scary and stressful hospital visits and having to commute back and forth to treatment centers.
How many in-home care agencies offer mobile IV therapy in Richmond?
When it comes to finding options for home care agencies, most cities have plenty of service providers to choose from. These agencies offer a wide range of services but it can sometimes be a challenge to find one that provides IV therapy, as can be seen from the data below:
Percentage of home care agencies that provide select services
Skilled nursing
Speech therapy
IV / infusion therapy
Even though there might not be a wealth of options for home care agencies that offer services such as IV iron infusions at home in Richmond, the benefits that come with in-home care for your senior are well worth the search. Finding the right service provider can help your loved one recover quicker from an illness and spare them from having to do time-consuming and energy-draining commutes to get the treatment they need.
How can I find certified mobile IV therapy in Richmond?
Mobile IV therapy in Richmond offers so much more than just fluids for dehydrated senior citizens. Vitamin treatments are a viable option for seniors who have deficiencies in certain nutrients, and it is even possible to receive IV antibiotics at home in Richmond if necessary. These infusions are administered by well-qualified and experienced health care professionals in the comfort of your senior's home. They can help your loved one better manage chronic health conditions, such as anemia, can help give their immune systems a much-needed boost, and improve their overall health and well-being. It's always a good idea to check that the person who will be administering the infusions has the right experience and qualifications. Don't be shy to ask questions about anything you don't understand about the process, equipment, and materials that will be used. If you are looking for more help to make the most informed decision about your senior's care, have a look at our comprehensive guide to finding mobile IV therapy.
Richmond's best in-home IV therapy
With all the benefits that IV therapy can offer seniors, the range of treatment options available, and the fact that it usually requires no downtime for recovery, in-home options are the obvious choice. Your senior can get the treatment they need in the comfort of their own home by having a professional come right to their front door. Let Seasons be your trusted guide on your search for the right mobile IV therapy provider in your area.