Find more resources in your city!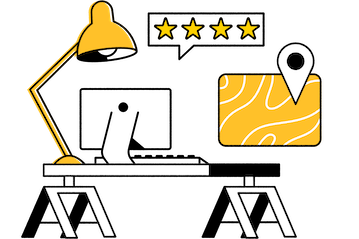 Start Exploring
Should your business be here?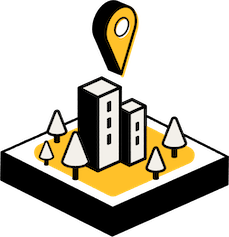 Add your business
How much does mobile IV therapy cost in Portland?
Factors like the type of therapy your senior needs and how many treatments they require can impact the cost of mobile IV therapy for seniors in Portland. Your loved one's geographical location can also make a difference in price. Take a look at this example of price ranges for in-home/mobile IV therapy in Oregon:
$ 15,514 is the minimum cost of home/mobile IV therapy in Oregon
$ 23,867 is the average cost of home/mobile IV therapy in Oregon
$ 33,805 is the maximum cost of home/mobile IV therapy in Oregon
Keep in mind that your senior needing IV iron infusions at home in Portland can result in them paying a different amount than for IV antibiotics at home in Portland. It's also good to note that private insurance carriers don't cover certain types of IV therapy. Medicare for seniors 65 and over could also cover some of the costs of in-home IV therapy, but only when a doctor has prescribed this care. Finding out whether your loved one will need to pay for a portion or the entirety of their therapy along with the specifics of those costs will be important.
How do seniors in Portland feel about in-home IV therapy vs. outpatient treatment?
The traditional manner in which most seniors have received IV therapy over the years is via nurse facilities, doctor's offices, or hospitals. Over time, in-home IV therapy options have come available, giving seniors a new way to receive important treatments. Here is data regarding patients' thoughts on receiving IV antibiotic care at home vs. in a nurse facility:
Individuals receiving at-home IV antibiotic therapy can expect a high level of professionalism and quality provided by these services. Your loved one can find great iron, vitamin, or antibiotic care as well as locate a service offering IV fluids for dehydration for seniors in Portland. The key is to shop around until you find a service that can accommodate your senior's needs.
How can I find certified mobile IV therapy in Portland?
There are fantastic services offering mobile IV therapy in Portland that help seniors who have trouble traveling to treatment centers or simply want to receive care from the comfort of home. Whether your older adult has been prescribed IV iron infusions for anemia or needs IV vitamin therapy due to gastrointestinal challenges that prevent them from absorbing vitamins orally, this type of service can make a major difference.
If you want more information about mobile IV therapy and don't know where to start, explore our comprehensive guide to mobile IV therapy. This guide can help you understand the ins and outs of receiving therapy in this manner. You can also find tips for discussing with your senior how to choose the right service.
Portland's best in-home IV therapy
Aging in place happily and healthily is an experience many older adults aim to maintain. Locating in-home IV therapy in Portland is one way you can help your senior make this dream a reality.
Let us help you find a quality service in your area that can ensure a trained professional administers IV therapy to your loved one in a clean environment. We also provide access to additional senior-focused services like estate planning, financial advising, and memory care. Explore our trustworthy listings to locate great services for your senior right away.