Find more resources in your city!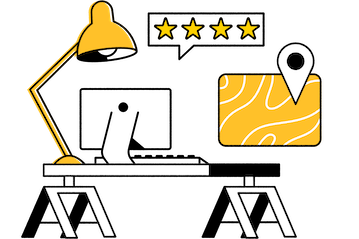 Start Exploring
Should your business be here?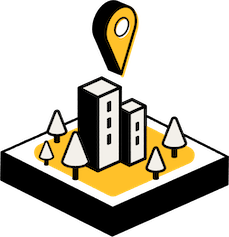 Add your business
How much does mobile IV therapy cost in Phoenix?
The price of in-home IV therapy in Phoenix depends on several variables such as the specific IV your senior needs and what their insurance company will pay for. For instance, you might pay a different rate for dehydration treatments than you would for IV antibiotics at home in Phoenix. The graphic below highlights the average cost of in-home IV therapy in Arizona:
$ 15,774 is the minimum cost of home/mobile IV therapy in Arizona
$ 23,492 is the average cost of home/mobile IV therapy in Arizona
$ 32,246 is the maximum cost of home/mobile IV therapy in Arizona
Numbers like that can add up and insurance may not cover as much as you might expect. Private companies may not pay for mobile IV therapy for seniors in Prescott at all, though it's worth reviewing your loved one's policy to see if they have coverage. Medicare only pays for doctor-prescribed IV therapy, and even then pays only 80 percent of the total bill. You might want to look into Medicare Supplement Plans if you're concerned about out-of-pocket costs.
What should seniors in Phoenix know about IV chemotherapy treatments?
You might be wondering whether your elder loved one will receive the same quality of care at home as they would at a facility. The answer is that they will if you choose a great home care facility. The chart below highlights the results of a survey asking about the level of support patients undergoing in-home IV therapy received:
As you can see, home IV therapy is frequently accompanied by outstanding support whenever seniors need it. If you're still concerned about your loved one needing help, look for a home care agency with personable employees who will have no trouble communicating with you and your senior should any problems arise.
How can I find certified mobile IV therapy in Phoenix?
It can be tough to find providers of in-home IV therapy in Phoenix, especially since you will want to research any potential agency. Still, a little homework today could help your elderly loved one live a much more fulfilling life than they would if they constantly had to go to the hospital for IV therapy. You can begin by verifying each therapist's licensure and experience with the specific type of IV your loved one is getting. For example, a caregiver should not provide IV iron infusions at home in Phoenix if their expertise is in antibiotics. Great home care agencies are upfront about costs as well so there should be no surprise bills.
Our comprehensive guide to home IV therapy for seniors provides more information, such as an explanation of the science behind intravenous therapy and what your elderly loved one can expect from their treatments. Please review it carefully.
Phoenix's best in-home IV therapy
If your older adult could benefit from in-home IV therapy but isn't willing to uproot their lives with regular trips to a healthcare facility, mobile IV therapy for seniors in Phoenix is the answer. Mobile IV therapy in Phoenix is a convenient, safe, and effective alternative to hospital care that gives your senior more control over the entire process. Seasons is dedicated to helping facilitate in-home IV therapy and other services to help older adults age with grace.