Find more resources in your city!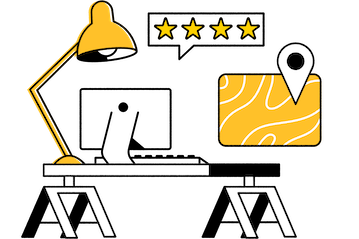 Start Exploring
Should your business be here?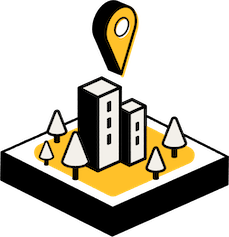 Add your business
How much does mobile IV therapy cost in Orlando?
The cost of mobile IV therapy in Orlando depends on several variables, such as what type of IV your loved one needs and their insurance coverage. For example, you may pay a different price for IV antibiotics at home in Orlando than you would for dehydration treatments. The following data reveals the range of costs for home IV treatments in Florida:
$ 16,082 is the minimum cost of home/mobile IV therapy in Florida
$ 25,039 is the average cost of home/mobile IV therapy in Florida
$ 35,829 is the maximum cost of home/mobile IV therapy in Florida
Medicare usually pays for in-home IV therapy in Daytona Beach provided a doctor prescribes it, but your loved one will still be responsible for 20% of the total cost. Private insurance may not cover mobile IV therapy in Orlando at all. If your senior needs help to pay for their care, Medicare Supplement Plans (Medigap) or Medicaid may be options worth exploring.
How do seniors in Orlando feel about in-home IV therapy vs. outpatient treatment?
Convenient in-home IV therapy in Orlando may be a relatively new treatment option, but older adults who have tried it are already saying that they find it preferable to receiving outpatient care in a skilled nursing facility. The table below reveals the results of a recent survey on the subject:
Patients receiving at-home care generally have a much more positive experience than those receiving hospital care. If you want your loved one to remain happy throughout their intravenous therapy, mobile IV therapy for seniors in Orlando is worth looking into. There is no more convenient way for seniors to get the care they need.
How can I find certified mobile IV therapy in Orlando?
In-home IV therapy in Melbourne and Orlando offers convenience without compromising efficacy, but it can be difficult to find a home care agency or therapist who provides the services your loved one is looking for. You shouldn't settle for a provider that falls into your lap either. There are many forms of IV therapy, so if you need to find IV fluids for dehydration for seniors in Orlando, you probably don't want to use a provider who will charge more because they can also perform in-home chemotherapy treatments. Involve your elder loved one in the research process to ensure that they can establish a solid rapport with the caregivers they'll be working with.
Our comprehensive guide to home IV therapy for seniors provides further information, such as what your older adult can expect on treatment days and how to vet providers, so please refer to it as you search for a home IV therapy agency.
Orlando's best in-home IV therapy
Whether the senior in your life is interested in dehydration relief or IV iron infusions at home in Orlando, receiving treatments without leaving the house is the most convenient option. Home care allows many seniors to work with the same care team every time instead of setting for whoever is on shift at the time of their appointment, choose when they would like to receive therapy, and stay in a familiar environment. Seasons is proud to help older adults and their family members find the services they need to live well in their twilight years.