Find more resources in your city!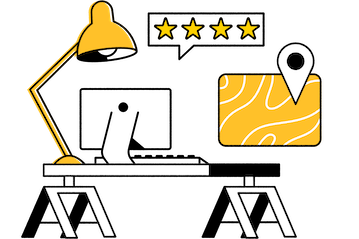 Start Exploring
Should your business be here?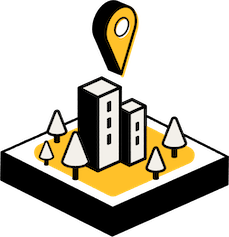 Add your business
How much does mobile IV therapy cost in Lubbock?
The price of mobile IV therapy for seniors in Lubbock depends on several different variables including but not limited to how often treatments take place and what type of drip is needed. That said, home treatments are frequently more affordable than comparable ones at a nursing facility. The following government statistics provide a range of prices for in-home IV therapy in Texas:
You might be experiencing some sticker shock after looking at those numbers, but health insurance can make in-home IV therapy in Lubbock much more affordable. Medicare covers IV therapy provided it was prescribed by a doctor, while private insurers vary wildly in what they'll pay for. We encourage you to review your older loved one's specific policies for more info on what they might be entitled to.
Where do Lubbock seniors prefer to receive IV therapy?
Since price isn't a compelling reason to receive outpatient IV therapy instead of mobile IV therapy in Lubbock, the choice comes down to what patients would prefer. Receiving treatments at home gives patients more freedom to choose their preferred caregivers and receive treatments on their terms, so it comes as no surprise that it was the more popular option in the following survey:
Many patients aren't aware that mobile IV therapy is even an option, but it's worth exploring if your senior needs IV iron infusions at home in Lubbock or another kind of intravenous therapy. Have an open and honest conversation with the senior in your life if you aren't positive about what they want to do.
How can I find certified mobile IV therapy in Lubbock?
Finding in-home IV therapy in Lubbock can be a challenge since many home care agencies don't offer it yet, but you can find some great providers if you know where to look. Luckily, Seasons provides all of the free resources you need to research like an expert including a comprehensive guide to finding mobile IV therapy you should bookmark for easy reference.
For instance, you want your senior to work with an experienced therapist who knows the ins and outs of the specific treatment your elderly loved one needs. An expert in IV antibiotics at home in Lubbock may not know as much about chemotherapy treatments, for example. You also want a therapist who can field any questions your older adult has with aplomb, so double-check their licensure and communication skills by reading online reviews. Interviewing potential caregivers with your senior is a good idea too to avoid unexpected conflicts.
Lubbock's best in-home IV therapy
All seniors deserve to enjoy their golden years and be treated with dignity, and mobile IV therapy helps facilitate that by giving older adults more control over how they receive treatments. Seasons provides a variety of free resources to help you find a great therapist, so what're you waiting for? Browse them today and find a great fit for your older loved one!