Find more resources in your city!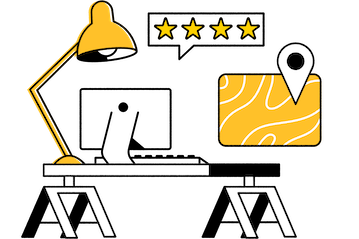 Start Exploring
Should your business be here?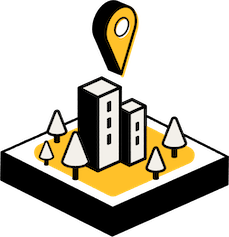 Add your business
How much does mobile IV therapy cost in Lansing?
The price of mobile IV therapy in Lansing depends on variables such as what fluids your older adult needs and how frequently treatments take place, but treatments are generally more affordable than comparable care in a skilled nursing facility. The Centers for Medicare and Medicaid Services provide the following pricing information for Michigan residents:
Many seniors cannot afford those prices, but health insurance might help pay for it. Medicare covers in-home IV therapy in Lansing and nearby cities such as Jackson if a doctor prescribed it, while private health insurance may or may not cover intravenous therapy. Your older loved one may have deductibles or copays, so it still pays to shop around even if insurance will cover most of the bill.
What should seniors in Lansing know about IV chemotherapy treatments?
Some seniors might question the quality of care mobile IV therapy in Lansing provides, but it's just as good as care received more traditionally if not better. CancerTherapyAdvisor.com recently surveyed at-home chemotherapy recipients and found that they were highly knowledgeable about the treatments they were receiving and how to access support:
While the statistics above were specifically from cancer patients, similar results are found when other types of IV therapy are considered. If your elderly loved one needs IV antibiotics at home in Lansing or another form of IV therapy, you can rest assured that they will have the support they need to get everything they can out of their treatments.
How can I find certified mobile IV therapy in Lansing?
Mobile IV therapy for seniors in Lansing is a powerful solution that unfortunately can be difficult to find. Many home care agencies don't offer in-home IV therapy yet, so you'll have to do some research to find your senior a therapist. Still, the benefits are more than worth it. Our comprehensive guide to finding mobile IV therapy details everything you need to know.
The first step is making sure your older loved one's therapist understands the ins and outs of the specific drip your senior needs. An expert in IV fluids for dehydration for seniors in Lansing may not know much about antibiotic dosages even if both treatments look similar to the untrained eye. Similarly, you should look for therapists who can communicate effectively with your older adult. Many seniors feel lonely because they rarely get an opportunity to interact with people outside of their immediate family, and any form of home care can help alleviate that.
Lansing's best in-home IV therapy
If you and your older loved one haven't considered in-home IV therapy for any type of treatment they may need, you could be missing out. Mobile IV therapy is safe, effective, affordable, and convenient, with many seniors using it to treat everything from cancer to malnutrition. Seasons provides the free resources you need to learn more about the benefits of in-home IV therapy and how to find a therapist, and we encourage you to take advantage of them to facilitate your older adult's continued independence.