Find more resources in your city!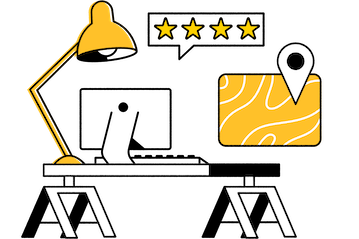 Start Exploring
Should your business be here?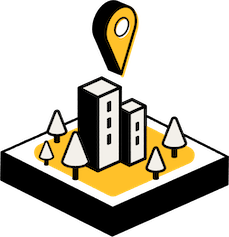 Add your business
How much does mobile IV therapy cost in Lafayette?
A variety of factors can impact the cost of mobile IV therapy in Lafayette, including the types and frequency of intravenous treatments your older loved one receives. Your senior might pay a different amount for Myer's cocktail than for normal saline solution. Learn more about the cost of in-home/mobile therapy in Louisiana by reviewing the following CMS data:
As you search for a provider of IV antibiotics at home in Lafayette or other treatments, you'll want to contact them directly to learn the prices they charge. As you learn about the cost of care, it's important to consider that private insurance doesn't cover certain types of IV therapy. Medicare, however, does pay for most costs associated with in-home IV therapy as long as it has been prescribed by a doctor. If your senior is a Medicare beneficiary, they should also calculate into the cost of care the deductible, coinsurance, or any other out-of-pocket expenses. Medigap might even be helpful in this case.
What should seniors in Lafayette know about IV iron therapy?
Individuals with conditions like chronic kidney disease often benefit from receiving IV iron therapy, also known as iron infusions. These infusions typically combine iron with saline solution to offer patients a direct dose of this important mineral. The following data highlights the impact IV iron therapy has on men and women:
No matter the gender of your aging loved one, it's great to know that iron infusions could have a positive impact on their health. They can benefit most from this type of care by finding a reputable provider to give IV iron infusions at home in Lafayette. Fortunately, there are many great candidates in the area with the skills and expertise to help.
How can I find certified mobile IV therapy in Lafayette?
As you search for mobile IV therapy for seniors in Lafayette, it's important to look for providers that have the experience and skills needed to manage your older loved one's care while in their home. Whether your senior needs vitamin therapy or IV fluids for dehydration for seniors in Lafayette, the provider you select should offer assurances that your older loved one is in great hands each time they visit.
It's a good idea to reach out to candidates to make sure they meet all health and safety requirements. You'll also want to find out how their workers are trained. You can ask about the medical equipment and ingredients they use and also learn how they will sanitize the space that will be used to provide IV therapy. You can ask whether they take Medicare or a private insurer if they are known to cover at-home IV therapy. Asking more questions can ensure you are fully informed before making your final choice.
Learn more about this topic by consulting our comprehensive guide to finding mobile IV therapy.
Lafayette's best in-home IV therapy
Receiving intravenous therapy can be an intimidating process. The better your older loved one feels about the provider of in-home IV therapy, the smoother each session will flow. Let us guide your search for the right provider of in-home IV therapy in Lafayette. Exploring our unbiased listings can start your search on the right track.