Find more resources in your city!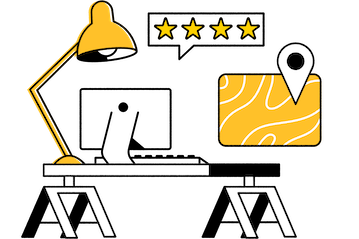 Start Exploring
Should your business be here?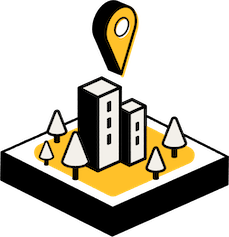 Add your business
How much does mobile IV therapy cost in Jacksonville?
Your charges for mobile IV therapy in Jacksonville can vary based on the type of treatment your senior needs and how often they need it, among other factors. But if you want to get a general sense of how much you might pay, take a look at the data below. It shows the range of costs of mobile IV therapy in Florida.
$ 16,082 is the minimum cost of home/mobile IV therapy in Florida
$ 25,039 is the average cost of home/mobile IV therapy in Florida
$ 35,829 is the maximum cost of home/mobile IV therapy in Florida
One thing to know about hiring in-home IV therapy in Jacksonville is that Medicare may be able to cover some of the costs of doing so. However, that's only true if your loved one's doctor prescribes this treatment to them. So it could be worth asking your senior's primary medical provider about this if you're interested.
Where do Jacksonville seniors prefer to receive in-home IV therapy?
IV antibiotics at home in Jacksonville aren't necessarily a one-size-fits-all solution. But they can make it much easier for your loved one to get the medical attention they need — especially if they can no longer drive themselves to and from treatment. Plus, with less of a commute, your senior will have more time to focus on things they're passionate about.
How can I find certified mobile IV therapy in Jacksonville?
Finding the right company that offers a service like IV iron infusions at home in Jacksonville is a multi-step process. You want to start by making sure that your senior is on board with the treatment that you're looking into. After that, you should research local providers, compare costs, and read customer reviews. Then you can take all of that information together to figure out the pros and cons of each of your options.
If you want to speed up your decision-making process, consider checking out our comprehensive guide to finding at-home IV services for seniors. It has tons of useful information about how these services work, what factors matter when picking a company, and other details that should help you make a more informed hiring decision.
Jacksonville's best in-home IV therapy
Mobile IV therapy for seniors in Jacksonville is a powerful service that can enhance your loved one's quality of life while giving them easier access to the medical care they need. It can be a great option for any older adult who's dealing with health issues stemming from dehydration, nutritional deficiencies, and even cancer. But the hiring decision that you make will play a big role in determining exactly how much your senior gets out of in-home IV treatment. So be sure to do your research by taking a closer look at the resources that Seasons has included on this page.