Find more resources in your city!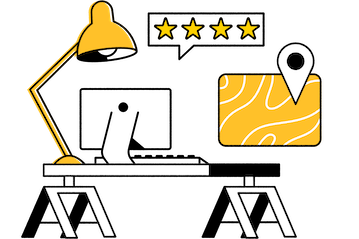 Start Exploring
Should your business be here?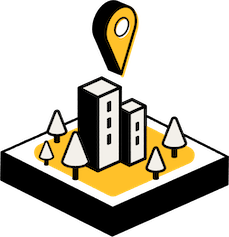 Add your business
How much does mobile IV therapy cost in Columbia?
The cost of in-home IV therapy in Columbia can vary based on factors like the kind of medical attention your senior needs and how often they need it. Each company will charge differently for the service that you need as well, which gives you some flexibility to find an option that fits into your budget.
$

15,303

is the minimum cost of home/mobile IV therapy in South Carolina
$

22,791

is the average cost of home/mobile IV therapy in South Carolina
$

31,284

is the maximum cost of home/mobile IV therapy in South Carolina
One thing to keep in mind as you're thinking about the costs of services like IV fluids for dehydration for seniors in Columbia is insurance coverage. Your senior's Medicare plan may be able to offset some of the charges that you face if they were prescribed the treatment by a licensed physician.
Where do Columbia seniors prefer to receive in-home IV therapy?
Patient experience is a major factor to think about before hiring a company for mobile IV therapy in Columbia. If you're going to pay for this service, you want to make sure that it's going to be valuable to your loved one. The data below shows exactly how valuable in-home care is to patients.
When it comes to mobile IV therapy for seniors in Columbia, there's just no equal. Your loved one doesn't have to spend hours in a dim hospital, they won't have to worry about finding transportation, and they'll likely have a more positive outlook on their condition because of it. These benefits alone will make at-home treatment worth pursuing for most families.
How can I find certified mobile IV therapy in Columbia?
It's important to do some research before hiring a company for IV antibiotics at home in Columbia. Provider websites are a good place to start. But you can also look at online reviews to get a more realistic look at what separates each company from the others.
You may also want to consider factors like pricing, scheduling options, and how your senior feels about the providers they meet while you're doing your interviews together. If you're counting on Medicare coverage, then it's a good idea to confirm that a specific provider will qualify for it before you sign any contracts with a mobile IV company.
If you'd like more detailed guidance on this process, you can take a look at our comprehensive guide to finding mobile IV therapy. It covers everything you need to know about finding the right company for your senior.
Columbia's best in-home IV therapy
Your senior has spent a lifetime getting ready to enjoy their golden years. Now that they're here, they shouldn't have to spend hours in an impersonal clinic every week. Instead, you can hire an in-home IV therapy company to bring the treatment they need directly to their home. Your loved one will get the medical attention they require in a more comfortable and convenient setting. It could be exactly what they need to feel better about their diagnosis.
So why wait? Take a closer look at the free resources on Seasons to get started today. Your senior will be happy that you did.