Find more resources in your city!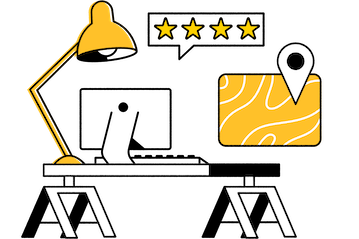 Start Exploring
Should your business be here?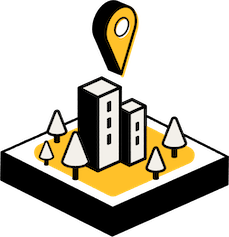 Add your business
How much does mobile IV therapy cost in Charleston?
The price of in-home IV therapy in Charleston or Huntington will fluctuate depending on the specific services your senior receives. Private insurance often does not cover at-home IV therapies. However, once a senior turns 65, Medicare begins. Medicare does cover many of the costs normally associated with IV therapy given at home if it's prescribed by a doctor. Take a look at the data below for a better idea of what you might pay:
$

15,335

is the minimum cost of home/mobile IV therapy in West Virginia
$

22,839

is the average cost of home/mobile IV therapy in West Virginia
$

31,350

is the maximum cost of home/mobile IV therapy in West Virginia
The cost of mobile IV therapy in Charleston varies widely, but many find that it's worth it for their elderly loved one's quality of life. Receiving therapy at home without the hassle of making an appointment, getting to that appointment, and getting comfortable back at home can be priceless to your elderly loved one.
What should seniors in Charleston know about IV iron therapy?
Iron is one of the most vital minerals in the human body, so if your elderly loved one is iron-deficient, it's important for them to get treated for it quickly. One way that doctors raise a patient's iron levels is through in-home IV therapy in Charleston. As you can see, IV therapy for iron deficiency consistently helps patients feel better:
Because iron supplements can take up to several hours to be given, they're especially well-suited to home treatment. IV iron infusions at home in Charleston can help patients start feeling better from a week to a month after they start receiving IV iron supplements. IV iron injections continue only until your elderly loved one's iron levels are correct.
How can I find certified mobile IV therapy in Charleston?
Mobile IV therapy for seniors in Charleston can include many different services besides iron therapy, chemotherapy, and treatment for dehydration. For instance, some patients who suffer from some types of gastrointestinal conditions may need IV vitamin treatments to ensure they are receiving sufficient nutrients.
The biggest benefit of in-home treatment is certainly its convenience. Just compare having to bundle your senior up for the trip to the doctor for their IV therapy as opposed to having a licensed, experienced in-home nurse come to administer the therapy your elderly loved one needs. It's truly a timesaver, especially when your elderly loved one needs chronic treatment. In many cases, a mobile IV therapist is your best solution.
If you're interested in more information, refer to our comprehensive guide to finding mobile IV therapy.
Charleston's best in-home IV therapy
IV antibiotics at home in Charleston or Huntington are a great way to get your senior the professional medical help they need - in a comfortable, familiar environment. Getting IV treatments at home is a great way to help keep your senior happy and healthy as they age in place. Use the listings above to find the best mobile IV therapy for your senior in Charleston.