Find more resources in your city!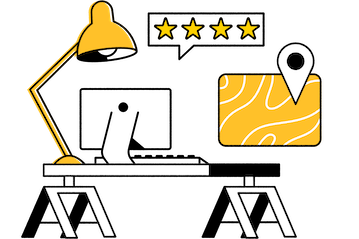 Start Exploring
Should your business be here?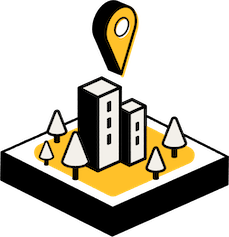 Add your business
How much does mobile IV therapy cost in Bismarck?
A recent survey shows that the cost of in-home IV therapy in Bismarck can vary considerably. For example, you might incur costs as low as $160 — or you might get a bill for about $325. Most families, however, incur an average bill of about $235 per session for in-home IV care.
At the end of the day, your costs depend on which specific type of treatment your senior needs. There are many options, such as IV antibiotics at home in Bismarck. This treatment option might be effective for seniors recovering from infections or recent surgeries. Another common treatment option is IV fluids for dehydration for seniors in Bismarck, which is popular for elderly individuals struggling with kidney failure. There are many other options available, and each treatment may have a different cost.
What should seniors in Bismarck know about IV iron therapy?
Another common treatment option is IV iron infusions at home in Bismarck. A recent survey found that both men and women experience a serious improvement after receiving this treatment, with almost 95% of men enjoying positive outcomes. Women followed closely behind, with 85% experiencing improvement. Iron deficiency is especially common among seniors.
One of the best things about mobile IV therapy for seniors in Bismarck is that it can be customized to meet your senior's needs. Whatever nutrient deficiencies your older loved one might be struggling with, these nutrients can be mixed into their IV solution. The end result might be a blend of iron, B12, zinc, magnesium, and much more.
How can I find certified mobile IV therapy in Bismarck?
Finding reliable at-home IV treatment can be a little tricky, as many health agencies do not offer this service. In order to avoid wasting time calling agencies and checking on whether they offer this service, you might want to start with an online resource like Seasons. Our online listings make it clear whether an agency offers at-home IV treatment.
From there, you can contact agencies and determine whether they offer the specific type of IV treatment your senior needs — whether that's chemotherapy, hydration, or iron infusions. You might also want to consider the distance between your senior's home and the agency, as more travel time for staff members may result in higher costs. Feel free to check out our comprehensive guide to finding mobile IV therapy, as this guide will help you make an informed decision for your senior.
Bismarck's best in-home IV therapy
IV therapy can produce excellent results for seniors, whether they need chemotherapy, hydration, or iron infusion. having these services delivered in your senior's home can help them feel more confident about their healthcare — especially if your older loved one is the type who hates hospitals. Check out Seasons today to browse our listings and find local options for at-home IV treatment nearby.