Find more resources in your city!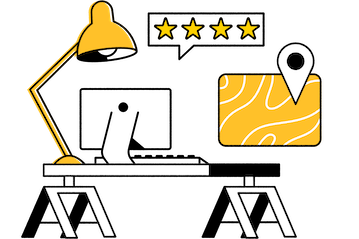 Start Exploring
Should your business be here?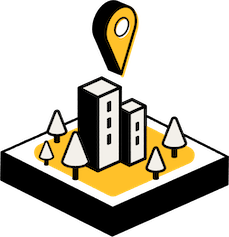 Add your business
How much does mobile IV therapy cost in Baltimore?
The price of mobile IV therapy in Baltimore depends on several factors, including your loved one's insurance and the specific type of treatment they're getting. Medicare generally only covers IV treatments prescribed by a doctor, while private health insurance may not cover certain IV treatments at all. The list below provides more specific home IV pricing information for Maryland residents:
$ 16,634 is the minimum cost of home/mobile IV therapy in Maryland
$ 25,329 is the average cost of home/mobile IV therapy in Maryland
$ 3,553 is the maximum cost of home/mobile IV therapy in Maryland
Depending on your loved one's deductible and copay, in-home IV therapy in Baltimore could have a significant impact on their budget. Furthermore, Medicare will not cover 100% of the cost under any circumstances. Fortunately, Medigap supplement plans are available to help seniors with the out-of-pocket costs associated with the care they need.
What should seniors in Baltimore know about IV iron therapy?
While IV treatments are commonly associated with dehydration, they aren't used exclusively for that purpose. For instance, anemic patients often rely on IV treatments to infuse iron directly into their bloodstream to help manage the condition. IV iron therapy is extremely effective for both men and women as illustrated by the following chart:
Like other forms of IV treatments, it is possible to receive IV iron infusions at home in Baltimore. This could be a great option for your older adult if they lack reliable transportation to a healthcare facility or simply feel more comfortable in a familiar environment.
How can I find certified mobile IV therapy in Baltimore?
Mobile IV therapy for seniors in Baltimore is a relatively new option and it can be difficult to find a provider that offers it. That said, the added convenience in-home IV therapy provides without compromising efficacy make it worth doing a little research on behalf of your loved one. Let us help you find a licensed therapist with experience in the specific type of IV treatments your senior will be receiving. Thankfully, there are experts in chemotherapy as well as people trained to administer IV antibiotics at home in Baltimore.
If you have any further questions regarding mobile IV therapy, our comprehensive guide to home IV treatments for seniors includes additional information such as what your loved one should expect during treatments and more details regarding the types of IV available.
Baltimore's best in-home IV therapy
Mobile IV therapy in Baltimore is a great option for older adults who wish to age in place without making frequent trips to hospitals and other healthcare facilities for regular treatments. Home IV therapy also allows seniors to work with a consistent team of healthcare professionals instead of whoever happens to be working at the time of an appointment, potentially helping your loved one feel more comfortable.
We can help seniors find everything from meal delivery services to estate planning support, and you can trust us to get you started on home IV treatment research as well.