Find more resources in your city!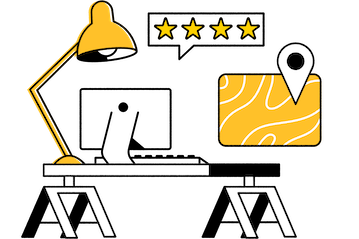 Start Exploring
Should your business be here?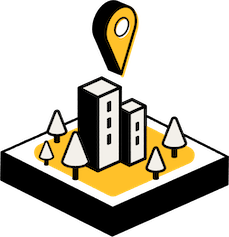 Add your business
How much does mobile IV therapy cost in Augusta?
The range of prices for mobile IV therapy in Augusta could be as vast as the number of available IV therapy options. A person receiving IV antibiotics at home in Augusta might pay a different rate than someone receiving a customized vitamin solution. To get an idea of the cost of these treatments, the CMS has provided an overview of minimum, average, and maximum costs of home/mobile IV therapy in Georgia:
While getting an idea of the cost of home/mobile IV therapy in Georgia is a fantastic way to start your search for in-home IV therapy in Augusta, you'll want to reach out to individual care providers for specific costs based on the therapies needed. It's good to keep in mind that while private insurance does not cover certain types of IV therapy, Medicare covers most costs of in-home IV therapy when prescribed by a doctor. Be sure to find out if your senior will have to pay a deductible or coinsurance when contacting providers.
What should seniors in Augusta know about IV chemotherapy treatments?
Patients who have been diagnosed with cancer might receive chemotherapy and anti-nausea treatments intravenously. While some cancer patients receive chemotherapy in treatment facilities, the option to get treatments at home is available for many. Here is a look at the opinions chemotherapy recipients have about getting their care at home:
It's important that patients receiving chemotherapy or any other IV therapy feel comfortable with their experience. The care provider they choose should communicate their treatment options effectively, share how long treatments will last, offer a good understanding of potential side effects, and identify who is available to answer questions. This type of experience should be a top priority as you search for providers offering in-home IV therapy in Augusta or Aiken, SC.
How can I find certified mobile IV therapy in Augusta?
There are a lot of ways that your older loved one can benefit from receiving IV therapy at home. They can receive IV fluids for dehydration for seniors in Augusta if they have diabetes or renal disease and need regular treatments. Providers also offer options for IV iron infusions at home in Augusta if patients have conditions like iron deficiency anemia or chronic kidney disease. Whether your senior needs Myer's cocktail, lactated ringer's solution, or other treatments, the key is finding a provider that can accommodate your older loved one's therapy needs.
As you contact providers in your area, you'll want to find out which IV treatments they offer. It's also important to inquire about the amount of experience they have with providing in-home IV treatments. You can ask about their qualifications as home IV providers, the medical equipment and ingredients they use, and the procedures they use if something goes wrong. Learn more about choosing the right at-home IV therapy provider by consulting our comprehensive guide to finding mobile IV therapy.
Augusta's best in-home IV therapy
Receiving IV therapy in the home is a convenient and clean option for seniors with mobility or travel limitations as well as older adults who simply prefer to get their care at home. We're happy to help you locate a top-notch provider in the area. Explore our listings for mobile IV therapy for seniors in Augusta today.