Find more resources in your city!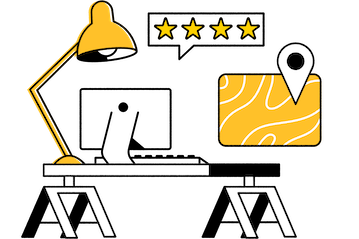 Start Exploring
Should your business be here?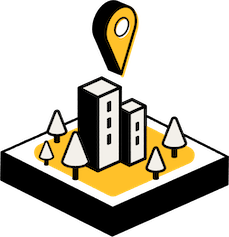 Add your business
What to look for when selecting a senior financial advisor in Las Vegas
Many people find researching potential Las Vegas financial advisors for seniors overwhelming, so you're not alone if you're feeling apprehensive. We recommend beginning by considering what services your loved one needs. For example, you'll want somebody who knows how to fund retirement accounts if your loved one is still working. Your loved one will also need a financial advisor they feel comfortable communicating with, so try and find somebody with a great personality. Likewise, your loved one should be able to meet with their advisor however they wish. If they prefer face-to-face meetings in an office, that should be feasible. If they would rather meet online or discuss their options over the phone, that should work too.
Remember that reviews could be misleading if an advisor paid a past client for a positive testimonial, so try and limit your research to unbiased sources such as Seasons and the AARP. Referrals can be valuable sources of information too if you consider the possibility of bias.
Facts and figures about senior financial advisors in Las Vegas
How much should seniors save for retirement in Las Vegas?
Setting a retirement goal can help seniors save more money, but nailing down a specific target can prove difficult. Every senior has different tastes, income levels, and expectations, so there is really no one-size-fits-all approach. You can look at average figures for a baseline though, and the table below compares Nevada to the national average per WorldPopulationReview.com:
| | Savings Required to Live Comfortably | Average Retirement Age | Average Life Expectancy | Average Yearly Expenses |
| --- | --- | --- | --- | --- |
| USA | 947819.32 | 64 | 78.2 | 54708.22 |
| Nevada | 1007957 | 63 | 78 | 56373 |
Nevada is only a little higher than the national average, but seeing the raw number reach seven figures can be a bit intimidating. A Las Vegas financial advisor for seniors can help your loved one create a plan that accounts for multiple possibilities, including market fluctuations and the possibility of living well past age 78.
Does confidence in finances increase when working with a financial advisor in Las Vegas?
Financial insights are important, but the psychological benefits of working with a senior financial advisor in Las Vegas can be just as powerful. A 2019 study by Northwestern Mutual looked at how American adults viewed various aspects of their financial planning based on whether they were working with an advisor and came to the following conclusions:
The results are clear: people who had financial advisors largely felt prepared for whatever is to come while those who did not were much less confident. If you know that your loved one doesn't have many assets to invest, finding them a qualified Las Vegas financial advisor for seniors could still be a prudent move if it helps them feel more secure.
Why it's important to work with a trustworthy financial advisor in Las Vegas
Your loved one's financial security is also an unsung benefit of working with a certified senior financial advisor in Las Vegas. Many scam artists use a senior's feelings of loneliness and isolation against them, and a financial advisor can act as a protective barrier between your loved one's money and these bad actors. Of course, that only works if the advisor isn't the bad actor in question. There are plenty of great resources you can use to detect frauds including this very site. We also recommend verifying any professional certs or credentials an advisor claims to have just to make sure.
Financial advisors for seniors in Las Vegas
We know that you probably don't want to talk money when you get a chance to be with your loved one, but it's an important conversation nonetheless. Spending a few moments discussing grandma's or grandpa's financial situation today can save them from years of unstable finances and regret later on.