Find more resources in your city!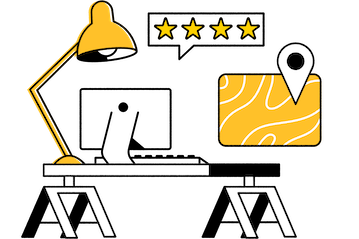 Start Exploring
Should your business be here?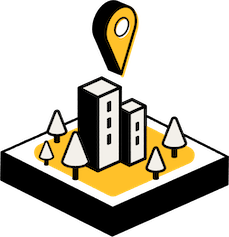 Add your business
How much should seniors save for retirement in Lafayette?
Research shows that senior citizens living in the state of Louisiana need far less retirement savings to live comfortably compared to the national average. While this is good news for seniors in Lafayette, with people living longer than they have before, some seniors might end up outliving their retirement savings.
| | Savings required to live comfortably | Average retirement age | Average life expectancy | Average yearly expenses |
| --- | --- | --- | --- | --- |
| USA | $944,280 | 64 | 78.2 | $54,700 |
| Louisiana | $776,987 | 62 | 75.5 | $48,320 |
Working with a senior financial advisor in Lafayette can ensure that your older loved one is able to enjoy financial security and good quality of life, no matter how long they live. They can help your senior to manage their resources and plan for the future to avoid the financial struggles that can negatively impact their health and well-being.
Does senior confidence in finances increase when working with a financial advisor in Lafayette?
Growing old is unchartered territory for everyone, and for many seniors, it can feel as though they are no longer captains of their own vessels. One of the things that they have some control over is their financial future. As shown by the data below, working with a financial advisor can help them feel more confident, secure, and in control.
A Lafayette financial advisor for seniors can help your senior make more informed decisions about their finances and their future. They can assist with setting financial goals, creating and sticking to budgets, and so much more. This can help them feel empowered and stay independent for as long as possible.
What to look for when selecting a senior financial advisor in Lafayette
Start by carefully considering the specific needs and circumstances of your senior. Do they need help with day-to-day finances, managing their assets and investments, or cutting costs and upping their savings? This will help you to focus your search on those Lafayette financial advisors for seniors that can accommodate their particular situation. You'll want to make sure that anyone you are considering is suitably qualified and that the qualifications they claim to have are legitimate. Check whether they have good standing with relevant professional bodies and consumer protection agencies such as the Better Business Bureau. It's always wise to ask for references.
Arrange to meet potential financial advisors in person to get a sense of whether your older loved one will feel comfortable working with them. Better yet, take your senior with you to the meetings so it's easier to see whether the two have a rapport. Don't feel like you have to go with the first one you meet with, instead, you should shop around so that you can compare the services and rates offered. Check out our comprehensive guide to choosing a financial advisor for seniors for more information.
Financial advisors for seniors in Lafayette
A senior financial advisor in Lafayette can help make sure that your aging loved one doesn't have to face the indignities of financial hardship after years of working hard and making sacrifices. You can count on Seasons to help you find the best professional to secure your senior's independence and financial future.