Find more resources in your city!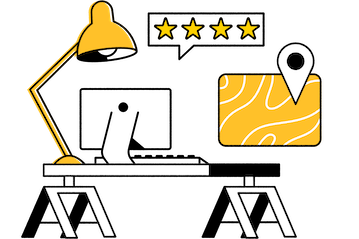 Start Exploring
Should your business be here?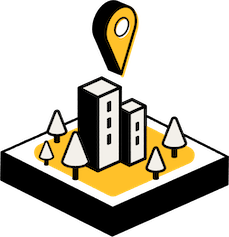 Add your business
What to look for when selecting a senior financial advisor in Jacksonville
If you don't know how to choose a qualified senior financial advisor in Jacksonville, begin with the basics. You want an excellent communicator who will be able to answer all of your loved one's questions quickly, accurately, and in understandable terms. Finding somebody with a great personality can help with this, as two-way communication gets easier once a personal rapport has been established.
You also want somebody knowledgeable in the particular aspects of finance that matter most to your loved one. For instance, your loved one may wish to consider purchasing an annuity if they are still working, but that ship has probably sailed if they retired 15 years ago. You'll likely want an annuity expert in the first scenario but can prioritize other skills in the second.
Most importantly, your loved one should control how they meet their financial advisor. Meetings can take place in person, online, over the phone, or anything else that works.
Facts and figures about senior financial advisors in Jacksonville
How much should seniors save for retirement in Jacksonville?
Figuring out how much to set aside for retirement can prove difficult as nobody knows precisely how long they will live or what they will have to spend each year. That said, you can use averages to get some idea of what your loved one might need. The table below uses data from WorldPopulationReview.com to compare the average cost of retiring in Florida with the rest of the country:
| | Savings Required to Live Comfortably | Average Retirement Age | Average Life Expectancy | Average Yearly Expenses |
| --- | --- | --- | --- | --- |
| USA | 947819.32 | 64 | 78.2 | 54708.22 |
| Florida | 927008 | 64 | 79.2 | 51159 |
Florida is only slightly cheaper than the national average despite its reputation as the retiree capital of the world, so your loved one probably has some work to do. A Jacksonville financial advisor for seniors can help your loved one create a plan that balances enjoying today with saving for tomorrow.
How long can seniors in Jacksonville expect their retirement savings to last?
We tend to think of retiring early as a good thing, but there is a downside. When your loved one retires affects how long their money will have to last, though anybody could theoretically live in retirement for 30 years or more. The following Forbes statistics measure the chance of living 10, 20, and 30 years after retiring at certain ages:
These statistics suggest that your loved one should expect to live at least 10 years post-retirement no matter when they retired, with 20 years a distinct possibility if they retired early. If they weren't planning on that, Jacksonville financial advisors for seniors can help them create a plan that works for them.
Why it's important to work with a trustworthy financial advisor in Jacksonville
Your loved one's senior financial advisor in Jacksonville will have control of their assets with minimal oversight, meaning that the wrong person could enrich themselves at your loved one's expense. Scammers know this and are always eager to get their foot in the door. The best way to protect your loved one is to thoroughly research Jacksonville financial advisors for seniors before entrusting them with any money. Seasons is a great resource to rely on, as are organizations such as the AARP and RIA. Referrals can also add value, but be advised that some pay for favorable reviews that are incomplete at best.
Financial advisors for seniors in Jacksonville
We understand that you may not want to talk finances with your loved one and that they may hesitate to open up to you about it. Still, a frank conversation can help ensure that your loved one has a solid plan for the future. Please use our resources to connect your loved one with a great financial advisor.