Find more resources in your city!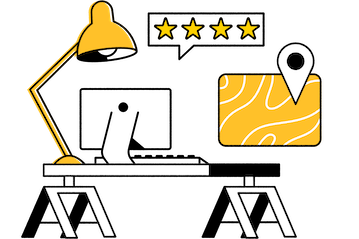 Start Exploring
Should your business be here?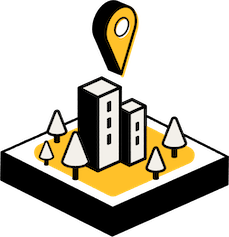 Add your business
What are some hospice statistics that caregivers in Wichita might want to know?
Hospice care, also known as palliative care, is ever-increasing in popularity. People are realizing how valuable it is to their loved ones and how compassionate hospice care is. Hospice care isn't about giving up on life but rather celebrating it while not denying the reality of death. According to data from the Center for Medicare and Medicaid Services, here is how many patients are in hospice care in Kansas and how many days they spend in hospice care, on average:
| | |
| --- | --- |
| | Hospice care in Kansas |
| Total patients In hospice care | 14,997 |
| Average days In hospice care | 69 |
The average number of days patients in Kansas spend in hospice care is only a little over two months, but anyone with a terminal illness with a life expectancy of fewer than six months qualifies for hospice care. Hospice care facilities in Wichita can help your older adult stay autonomous until the very end.
What are the different types of hospice care available in Wichita?
There are actually a few types of care that hospice companies in Wichita provide. It all depends on your loved one's needs. Hospice care at home is common, and it may involve family members who are willing to carry out tasks to help their loved ones. Here are the most common types of hospice care provided in the US, according to the NHPCO:
Routine hospice care

Hospice care at home. The most common type of hospice care.
Continuous home care

Care provided for 8 to 24 hours per day for pain management and other acute medical symptoms. Intended to maintain the terminally ill patient at home during a pain or symptom crisis.
Inpatient respite care

Temporary care provided in a hospital, hospice facility, or long-term care facility with sufficient 24-hour nursing personnel present. Intended to relieve the primary caregiver on a temporary basis.
General Inpatient Care

Care in a medical facility for pain control or other acute symptom management that cannot feasibly be provided in any other setting.
In hospice centers, patients are provided with medication (including morphine when required) to help alleviate pain. In general, hospice care focuses on reducing pain and improving quality of life. Regardless of the type of hospice care your loved one needs, choosing the right hospice care provider for your older adult is critical.
How do I find the best hospice care in Wichita?
Finding the best Wichita hospice services shouldn't be difficult. We're here to assist with the process. Nevertheless, it's better not to rush things and to evaluate each provider before you decide on the one that is best for your loved one. If your older adult needs inpatient care, your distance from the center is something that's very important. Try to get a general feel for the vibe of the place. How caring do people seem? Do they seem more concerned about profits than the quality of life of their patients? How clean is the place, and how transparent are the people you talk to? Whether the place is compatible with your insurance is another significant factor to consider. Check for payment policies and licensing information as well. Read reviews before signing a contract. Our comprehensive guide to choosing hospice care will help you make an informed decision when selecting a hospice care provider for your senior.
Hospice home care for seniors in Wichita
Getting hospice care for your older adult should never be misconstrued as giving up on them. It's a selfless act that ensures they enjoy their remaining days on this earth while easing the transition from this world. Browse our listings to get started with your search for professional hospice care for your loved one.