Find more resources in your city!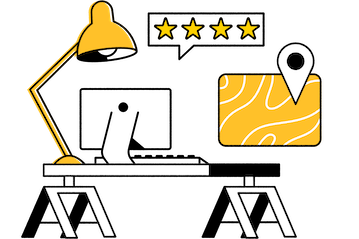 Start Exploring
Should your business be here?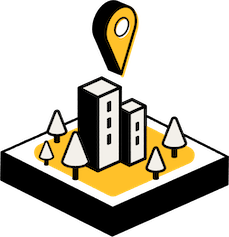 Add your business
What are some hospice statistics that caregivers in Wichita Falls might want to know?
It's always good to be as informed as possible about hospice once you've learned that this is the type of care your senior will receive. You can learn about the types of services they provide and how effective it's been for patients in the past. Even general stats like the following regarding hospice care in Texas can be very helpful:
| | |
| --- | --- |
| | Hospice care in Texas |
| Total patients In hospice care: | 114,540 |
| Average days In hospice care: | 86 |
When looking at the average number of days patients utilized hospice, families might wonder how long their older loved one might utilize this form of care. It's good to keep in mind that all patients are different and have unique experiences with hospice care. The key is choosing one of the quality hospice care providers in Wichita Falls to provide your senior with care that helps them feel more comfortable during this difficult time.
What's most important to patients in hospice care in Wichita Falls and elsewhere?
Once a person believes they have reached the end of their life, they must ensure their affairs are in order and final wishes are honored. Hospice care is able to help resolve a lot of important matters for patients. Here is an overview of priorities patients want their hospice provider to help manage:
As you can see, hospice patients have a lot of end-of-life concerns that are of near equal importance. If your elderly loved one shares many of these concerns, there are numerous Wichita Falls hospice services ready to help address them. Whether your senior loved one wants to meet with a bereavement counselor, or their caregivers would like to benefit from respite care, services are available for your senior and their loved ones.
How do I find the best hospice care in Wichita Falls?
It can be intimidating to initiate a hospice care search, especially if you're not sure what qualities to look for in Wichita Falls hospice services. A great way to begin is to identify the needs of your older loved one. Will they need around-the-clock pain management? Do they need specialized medical equipment? Would they like to speak with a spiritual counselor about their grief? Are they interested in supportive services like music therapy or pet visits? Knowing the answers to these questions can help guide your search.
Once you pinpoint some hospice care facilities in Wichita Falls to contact, you can build a list of questions to learn more about their history, background, reputation, and services. It's good to ask whether their staff members, including physicians and nurses, have been trained in palliative care. You can also find out about their entire team of care providers, a likely individualized care plan, and how family members serving as caregivers can get involved.
The more questions you ask hospice companies in Wichita Falls, the easier it will be to pinpoint the right provider. Learn more about this process by consulting our comprehensive guide to finding hospice care.
Hospice home care for seniors in Wichita Falls
Bringing your older loved one peace of mind and comfort in their final moments is likely a major priority for their family members and friends. The right hospice provider can bring clarity to a very confusing and overwhelming situation and help get everyone the care and support they need. We take pride in being able to offer access to many Wichita Falls hospice services in one location. Whether you're looking for hospice care facilities in Wichita Falls or Lawton, our listings can simplify your search. Let us help you find the right provider today.