Find more resources in your city!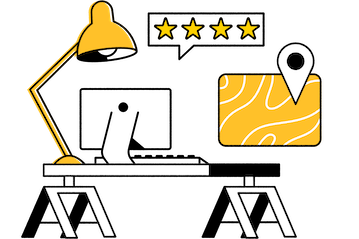 Start Exploring
Should your business be here?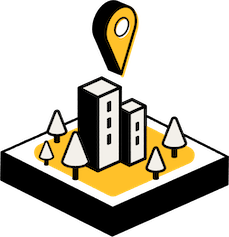 Add your business
How do I find the best hospice care in Washington D. C.?
Hagerstown hospice services are probably different from any medical care you've sought before, so it's especially important to ask a lot of questions before you sign a contract for your elderly loved one. You can start by finding out the qualifications of each of the hospice team members–are they all certified in palliative care? Then find out how often and for how long each team member will be visiting. While you're at it, find out exactly who is on the team – a physician, nurse, nurse practitioner, hospice aide, volunteer, chaplain, social worker, and/or bereavement counselor?
Since hospice care involves not only the patient but the family as well, find out what services are available to you and the rest of the family. These services often include education on how to care for your loved one when hospice members are not present and grief counseling services. Once you've asked all of your questions, you'll be in a better place to determine the best hospice care facilities in Washington D. C. for your loved one.
Facts and trends in Washington D. C. hospice care
What are some hospice statistics that caregivers in Washington D. C. might want to know?
Hospice care is becoming a more common choice for end-of-life care in the United States, mainly because of the many benefits it has to offer. The following table uses U. S. government statistics for a recent calendar year to show how many people used hospice care in the country and in Washington D. C. specifically.
| | |
| --- | --- |
| | Total Patients In Hospice Care |
| USA | 1,500,509 |
| District of Columbia | 1,439 |
One of the benefits of hospice care is that your loved one is the only patient in the home. They don't have to deal with call lights, the distractions of other people walking up and down the halls, or beeping machinery keeping them awake at all hours. Additionally, their family can fix their favorite meals and visit at any time the patient feels strong enough.
What should caregivers in Washington D. C. know about survivors' opinions of hospice care?
Family members and friends who go through hospice care with a dying loved one also have a lot of positive comments about how their friend or relative was treated. The following table demonstrates information gathered in a recent study by the Kaiser Foundation about how the survivors of patients on hospice care felt their loved one was treated:
In addition to the many benefits of hospice care discussed so far, it can also be a much more cost-effective solution for end-of-life care. Long-term hospital stays can easily cost tens of thousands of dollars, while at-home hospice care is much more affordable. Many families find it helpful that hospice eases the financial burden that can accompany end-of-life care.
What can Washington D. C. caregivers expect from hospice care?
When you sign a contract for hospice care, you can expect that the hospice care provider in Hagerstown you have chosen will deliver any necessary medical equipment to your loved one's home. You will then set up a schedule of visits for each of the hospice care team members, each of whom is an expert in the industry who has dedicated their career to caring for terminally ill patients and easing the end-of-life transition for both patients and their families. The care plan will be developed with the care team, your loved one, and the family. It will be customized based on your loved one's unique physical, emotional, and spiritual needs.
Hospice home care for seniors in Washington D. C.
While it can be heartbreaking to think of your life without your aging loved one, the last few months, weeks, and days of their life can end up being a special memory you carry with you forever. Washington D. C. hospice services can help make this happen. Allow us to help you choose from among the best hospice care providers in Washington D. C. by browsing our listings today.