Find more resources in your city!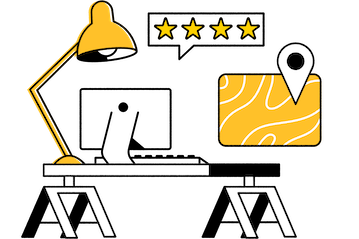 Start Exploring
Should your business be here?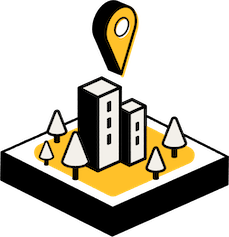 Add your business
What are some hospice statistics that caregivers in Waco might want to know?
Many people operate under the erroneous assumption that hospice care is only for those patients who are practically on their deathbeds. In fact, although the national average time spent in hospice is just over two months, patients with as much as six months left can be eligible for hospice care. The data below offers some insights on hospice care in the state of Texas:
| | |
| --- | --- |
| | Hospice care in Texas |
| Total patients In hospice care | 114,540 |
| Average days In hospice care | 86 |
Hospice companies in Waco, Temple, and Bryan have trained staff that can offer a wealth of services that can support and assist you and your loved one, in addition to specialized care and medical equipment. That's why you shouldn't put off reaching out to see whether your loved one already qualifies for these benefits.
What should caregivers in Waco know about survivors' opinions of hospice care?
According to a cross-country survey conducted by the Kaiser Family Foundation, the overwhelming majority of those whose loved ones died in hospice care had a positive opinion thereof. Quality hospice care can help ensure that your senior is able to transition from this life empowered, surrounded by love, and with the dignity that they deserve.
Hospice care does not only provide medical care for patients nearing the end of their life. Staff is also trained to provide spiritual, emotional, and personal care and support to patients like your senior. Hospice care is also focused on respecting the wishes and beliefs of patients in their remaining time here.
How do I find the best hospice care in Waco?
When you are weighed down by anticipatory grief and struggling to process that your loved one is dying, the last thing you probably want to do is talk about end-of-life care. However, it is important to find out what your loved one's wishes are while they are still able to communicate them and to ensure that you or other family members do not have to face tough choices later. Having a plan in place also makes it easier to ensure that their wishes can be fulfilled and respected. It is always a good idea to call providers or visit hospice care facilities in Waco to talk to staff about the specific services they offer to ensure that they are able to cater to your loved one's needs. If you'd like more information on what to look for and what questions to ask on your visit, our comprehensive guide to finding hospice care is a great resource.
Hospice home care for seniors in Waco
One of the best parting gifts you could give your loved one as they face the end of their life is the opportunity to be heard and the assurance that their wishes will be honored. Being able to choose how to leave this world is an essential part of dying with dignity. Let Seasons be your trusted guide as you search for the best Waco hospice services for your much-loved senior.