Find more resources in your city!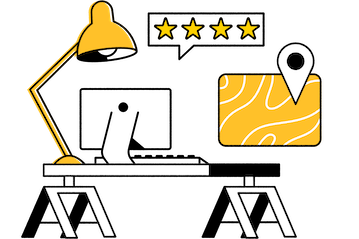 Start Exploring
Should your business be here?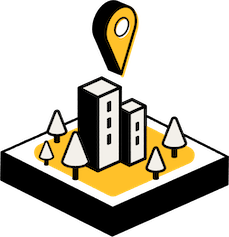 Add your business
What are some hospice statistics that caregivers in Tyler might want to know?
Though palliative care is offered to patients with six months or less to live, it's not a set time frame in which one can anticipate death. Many factors can affect the amount of time that your older loved one may spend receiving Tyler hospice services. The U. S. conducted a study to assess the average hospice care stay in Texas.
| | |
| --- | --- |
| | Hospice care in Texas |
| Total patients In hospice care: | 114,540 |
| Average days In hospice care: | 86 |
While the average indicates that Texas patients typically spend just under three months in hospice care programs, it may not be the case for your elderly loved one. Every six months, patients are evaluated to determine if they are still eligible to receive hospice care. Some patients may be discharged and resume hospice care at a later time.
How many days of care do patients in Tyler typically receive?
One factor that can influence the length that a patient may stay in a hospice care program is the specific diagnosis they receive. Some conditions can erode their health more quickly than others. According to the National Hospice and Palliative Care Organization, here are the average stay patients of different conditions required:
It's important to remember that these averages may not apply to the senior in your life. According to the Journal of Pain and Symptom Management, hospice care can help to extend a patient's life span by just under a month. Other factors that can influence their stay include the location and quality of care provided.
How do I find the best hospice care in Tyler?
It's natural to want to find ways to help your elderly loved one during this difficult time. The array of benefits offered by Tyler hospice services can bring comfort to your entire family. From the start, you'll want to choose options that align with your senior loved one's end-of-life goals. There are four levels of hospice care that they could utilize, depending on their situation. In addition, you'll need to consider the specific services that they will need and the kind of support structures that your family requires. With this information in mind, gather a list of options that are eager to provide references.
Visit the facilities to assess their cleanliness, professionalism, and overall atmosphere. Bring your aging loved one along if possible. They'll spend a great deal of time with their hospice providers and deserve to have the final say in the decision. Find out about the staff's training and academic requirements, as well as any certifications they may hold. For more tips to help your search for reliable hospice companies in Tyler, check out our comprehensive guide to finding hospice care.
Hospice home care for seniors in Tyler
Preparation can ease the transition for terminal patients and their families. With a comprehensive care plan, the whole team can be on the same page throughout your elderly loved one's final moments. Whether your loved one is opting to pass in their home or anywhere else, there are providers who can help. Take advantage of our useful listings on hospice care facilities in Tyler, Longview, and other areas of Texas.