Find more resources in your city!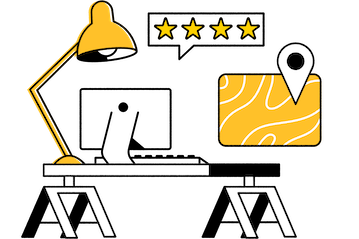 Start Exploring
Should your business be here?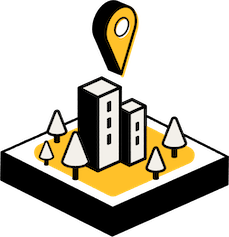 Add your business
What are some hospice statistics that caregivers in Tulsa might want to know?
When considering hospice for the first time as a caregiver, you'll likely want to better understand this form of care. It's good to know that patients across the country have opted for hospice care for years. Take a look at the following 2017 government data that showed the number of hospice patients in Oklahoma:
| | |
| --- | --- |
| | Hospice care in Oklahoma |
| Total patients In hospice care | 21,934 |
| Average days In hospice care | 84 |
A goal of hospice care is to help your senior feel as happy and comfortable as possible during what has been deemed their last days. One way to get this done is by finding a great provider among the many fantastic hospice companies in Tulsa. There are many available that can accommodate your senior's unique needs.
Given the choice, where would people in Tulsa prefer to die?
The thought of choosing the best location to die is something many people would rather not have to contemplate, but for the terminally ill, it's a question they often have to answer. Data from the Kaiser Family Foundation shows the choice some people make regarding their preferred place to die:
Familiarity and comfort are likely the primary reasons that so many patients prefer to live out their last days in their own homes. Fortunately, routine hospice care allows patients to receive pain management while taking on as many familiar daily tasks as their illness permits. The key is finding a hospice care facility that offers services in alignment with your senior's wishes.
How do I find the best hospice care in Tulsa?
The fear of passing on can leave many patients feeling unprepared to have a difficult discussion about hospice care. Sometimes, it's good to step into this process carefully by giving your senior time to process their prognosis. In the meantime, you can look for hospice care providers in Tulsa that might be a good choice for your loved one.
Locating the right hospice provider is a matter of asking good questions. When contacting facilities, you can ask whether their staff members are trained in palliative care. It's good to find out if they are Medicare-certified or accept your senior's private insurance. Do they have the necessary licensure and accreditation for the state? Can they offer all four levels of hospice care? You might also want to know if they will send your senior medications, medical supplies, and other necessities. If your loved one has an emergency at midnight or on a holiday, how will they respond?
You can learn more about this form of care and how to find a provider by reviewing our comprehensive guide to finding hospice care.
Hospice home care for seniors in Tulsa
Hospice care can give your senior an opportunity to find comfort in what has been deemed their last days. In addition to pain management in the home, hospice can ensure your patient has counseling along with other forms of support like pet visits or music therapy. Let Seasons help you find a good provider for your senior. Browse our listings for hospice care facilities in Tulsa today.