Find more resources in your city!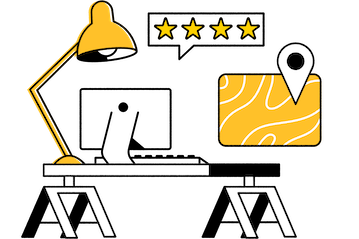 Start Exploring
Should your business be here?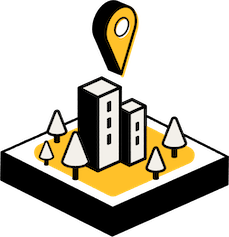 Add your business
How do I find the best hospice care in the Twin Cities?
It may be a bit overwhelming to choose the best option for Minneapolis hospice services for your loved one. Luckily, you don't have to do it alone. Our free listings allow you to look through your options to create a list of prospective hospice care facilities in St. Paul that can meet your family's needs. Once you've chosen a few options, you'll want to check their credentials. Are they affiliated with industry agencies, such as the Joint Commission? If not, it's important to note that it doesn't necessarily mean they provide substandard care.
After you've eliminated companies that don't meet your early requirements, arrange interviews with the "finalists". Bring your loved one along to these meetings; it can allow you to get a feel for their respect towards seniors, as well as give the senior in your life the chance to find out how well they fit together. During the interview, have a checklist of questions to ask. You'll want to find out as much as you can about the policies and procedures in place, as well as the training and qualifications of staff members.
Facts and trends in Twin Cities hospice care
What are some hospice statistics that caregivers in the Twin Cities might want to know?
It's not uncommon for families to be concerned about allowing a team of strangers to take over, whether they will be performing some or all of the responsibilities necessary to support their loved one. However, there's no need to fret – palliative teams take on a support role and consider familial and patient input to develop a care plan. Below, you can see the overall number of patients in hospice care, as well as in Minnesota specifically.
| | |
| --- | --- |
| | Total Patients In Hospice Care |
| USA | 1,500,509 |
| Minnesota | 25,296 |
There is a lot of noteworthy information pertaining to hospice care, which can help ease your family's concerns about hospice care facilities in the Twin Cities. For instance, hospice care provides a variety of services, such as grief support and counseling for survivors, education for families to manage symptoms, and medication and medical equipment.
What's most important to patients in hospice care in the Twin Cities and elsewhere?
Your loved one may be interested in enrolling in hospice services for a variety of reasons, or even many different reasons. While it can be difficult to know the specifics for the senior in your life, the Kaiser Family Foundation conducted a survey in 2016 and found that the following were the most common explanations:
Hospice care companies in St. Paul can help your loved one assuage their concerns. For instance, if your aging friend or family member is concerned about burdening their family financially or leaving their loved ones to make difficult care-related decisions, they may benefit from working with a palliative team that can work with their insurance to provide the care they desire.
What can Twin Cities caregivers expect from hospice care?
There are many different things you may be able to expect from hospice companies in the Twin Cities, though the specific services provided will depend on your loved one's individual needs. For one thing, the company can provide a full care team, which generally includes a bereavement manager, social worker, nurse, and hospice aide. The team can assist the patient and their family with various aspects of death, include the emotional and spiritual sides. Further, they can help make short-term plans for inpatient care when necessary, such as when symptoms can't be adequately managed in the home or when the caregiver needs a break.
Hospice home care for seniors in the Twin Cities
When the time comes, it can bring a great deal of peace to know that your loved one's wishes are known and respected. Seasons strives to help families like yours find quality hospice care providers in Minneapolis and St. Paul that can provide the support that your loved one needs. Start browsing our free listings to get started as quickly as possible.