Find more resources in your city!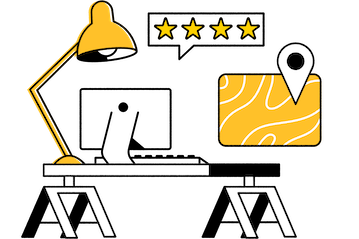 Start Exploring
Should your business be here?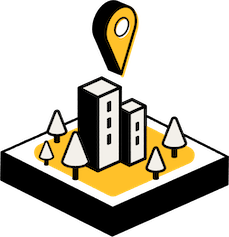 Add your business
What are some hospice statistics that caregivers in the Tri-Cities might want to know?
Hospice companies in the Tri-Cities (including Kingsport, Bristol, Johnson City, and the surrounding areas) differ from other care providers in that they strive to make patients as comfortable as possible while preserving their dignity, not curing them or prolonging their life. While previous generations questioned the value of hospice care as a result, it's becoming increasingly popular as older adults look to maintain their independence for as long as possible. The following statistics reveal how popular palliative care is in Tennessee and the entire country:
| | |
| --- | --- |
| | Hospice care in Tennessee |
| Total patients In hospice care: | 32,997 |
| Average days In hospice care: | 70 |
While hospice care is available for patients with six months left to live, the average life expectancy of a hospice patient is considerably shorter than that. Remember that the goal of hospice care facilities in the Tri-Cities is comfort and that helping your elderly loved one find the care they need is among the most selfless things you could possibly do for them.
What are the most common conditions affecting those in hospice care in the Tri-Cities?
Tri-Cities hospice services are associated with terminal conditions in the public consciousness, with cancer being the first thing that generally springs to mind. However, cancer is not the only reason your older adult might need palliative care. Concordance Health Care provides the following information regarding which conditions hospice patients are most likely to have:
Cancer is responsible for a plurality of hospice patients, but "other" accounts for nearly a quarter of the total. Hospice care providers in the Tri-Cities (including Bristol, Kingsport, and Johnson City) frequently adjust the care they provide based on a patient's medical conditions, so make sure your older loved one's caregivers know everything they need to.
How do I find the best hospice care in the Tri-Cities?
You want your elderly loved one to have the best Tri-Cities hospice services available but figuring out precisely what that means can prove challenging. Our comprehensive guide to finding hospice care includes everything you need to know to make the best decision for your senior.
For example, our guide will show you how to ask if your elderly loved one's private insurance policy or Medicare will pay for their hospice care and how to budget for any portion of the bill your older adult is responsible for. Similarly, our guide will help you interview your senior's potential caregivers to find a great fit for your elder loved one's needs and personality. You can also learn about what emergency procedures should be in place and whether a facility will follow your older adult's wishes in the face of pressure exerted by family members. We recommend bookmarking it for future reference.
Hospice home care for seniors in the Tri-Cities
Understandably, you might not want to think about your senior needing palliative care because it means thinking about their death. Your older loved one might be reluctant to talk about it for similar reasons. However, you might not have much advance notice before your older adult needs hospice. Having everything taken care of beforehand can help your senior receive the best possible care, so why not use the local resources provided by Seasons today?