Find more resources in your city!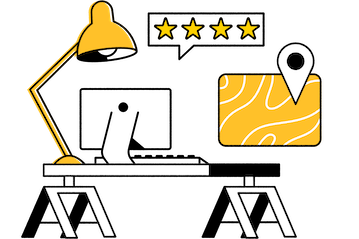 Start Exploring
Should your business be here?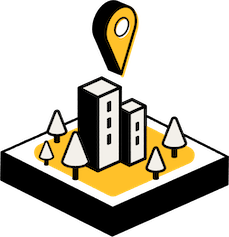 Add your business
What are some hospice statistics that caregivers in the Quad Cities might want to know?
It is a common misconception that the specialized care offered by hospice is only for those who are facing the final days of their lives. This results in many families seeking hospice care long after their loved ones were actually eligible. The data below indicates the average time patients spend in hospice care in Iowa:
| | |
| --- | --- |
| | Hospice care in Iowa |
| Total patients In hospice care | 19,089 |
| Average days In hospice care | 54 |
There is no need to wait until the last few weeks or days of your loved one's life before seeking hospice care services. The sooner you reach out to hospice companies in the Quad Cities, the sooner your senior can access the specialized care, medical equipment, support and so much more that come with quality hospice care.
What should caregivers in the Quad Cities know about survivors' opinions of hospice care?
Many people fear losing their dignity and being powerless and alone in their dying days. Hospice care is focused on respecting patients and honoring their wishes to ensure that they are able to transition from this world with their dignity fully intact. This is reflected in the results of a survey conducted by the Kaiser Family Foundation below:
Respecting your loved one's wishes, views, values, and unique needs is essential throughout their life but even more so in their final days. With the help of quality Quad Cities hospice services, you can ensure that your senior gets the medical care they need as well as the spiritual, emotional, and personal care and support that they deserve.
How do I find the best hospice care in the Quad Cities?
As hard as it is to think of your loved one nearing the end of their life, it is important to give them the opportunity to communicate their wishes while they are still able to do so. This not only gives them peace of mind knowing that these wishes will be respected but can also spare you and the rest of the family from having to make tough decisions on their behalf, hoping that it is what they would have wanted. Hospice companies in the Quad Cities and areas like Davenport, Rock Island, Moline, and Bettendorf can ease the burden of caregiving so that you can spend precious quality time with your loved one. Try to call or visit hospice care providers that you are considering to talk to staff, ask about the services they offer, and get a good sense of how those who will care for your loved one interact with others. It's also a good idea to prepare some questions to ask ahead of time. If you don't quite know where to start, our comprehensive guide to finding hospice care can help.
Hospice home care for seniors in the Quad Cities
Making sure that your senior is prepared for the end of their life and can transition peacefully with their dignity intact, is a beautiful act of love. Let us help you find the best service providers and hospice care facilities in Quad Cities for the precious senior in your life.