Find more resources in your city!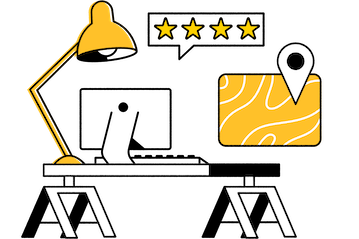 Start Exploring
Should your business be here?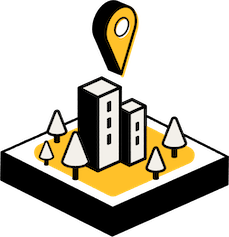 Add your business
How do I find the best hospice care in Tampa?
When you start searching for the right hospice care providers in Sarasota for your loved one, you may notice that hospice care is different than other medical care providers. The main difference is the end goal. With hospice, the goal is not a cure, but a process ending in the death of your loved one. Hospice care professionals commit to making your loved one as comfortable as possible with as little pain as possible during their final months, weeks, and days.
Questions you should ask potential hospice care providers in Tampa-St. Pete include whether each caregiver that will have contact with your loved one is certified in palliative care, what emergency plans they have in place in case something should happen when no hospice team member is present, and who you can call in such a situation. Another thing to find out before committing to a provider is whether they accept the insurance that your loved one uses and if there are any additional costs to your loved one or the family.
Facts and trends in Tampa hospice care
What are some hospice statistics that caregivers in Tampa might want to know?
St. Petersburg hospice services are becoming more and more popular because of the many advantages they offer to seniors nearing the end of their lives. The following table uses U. S. government statistics to indicate how many people in one calendar year used hospice care in Florida and in the United States as a whole.
| | |
| --- | --- |
| | Total Patients In Hospice Care |
| USA | 1,500,509 |
| Florida | 129,586 |
One of the reasons hospice care is so prevalent is because most hospice care is provided at home, in a comfortable, familiar setting. Being at home where their family can be with them at all times and where they are surrounded by their memories can help patients feel comforted and nostalgic.
How many days of care do patients in Tampa typically receive?
The number of days seniors spend receiving Tampa-St. Pete hospice services, on average, depends on what condition has led them to this point in their life. The following chart based on research by the National Hospice and Palliative Care Organization indicates the average stay ranges from a little over a month to more than three months.
Hospice companies in Tampa are prepared to take care of your loved one no matter how long or short a time they are needed. Since each patient is a unique individual, each hospice care plan is carefully tailored to their needs with the help of the family and the patient along with the hospice care team.
What can Tampa caregivers expect from hospice care?
Hospice care providers in St. Petersburg are professionals who work as a team. Your loved one's hospice care team will consist of a physician, nurse, bereavement counselor, social worker, volunteer, and/or a hospice aide. Their driving goal is to help your loved one meet the end of their life on their terms. There may be medical equipment delivered to the home as needed, but there will be no hustle and bustle of a hospital ward keeping everyone awake all night and day. Family members can come and go at any time and the patient can eat the foods they love. Not only does the patient get the support they need, but so do the family members and close friends.
Hospice home care for seniors in Tampa
One of the kindest ways you can help your aging loved one is to connect them with Sarasota hospice services as they near the end of their lives. After they have chosen to end all treatments, providing them with palliative care to make sure they are comfortable is thoughtful and selfless. Allow us to help you find the best hospice care providers in Tampa today.