Find more resources in your city!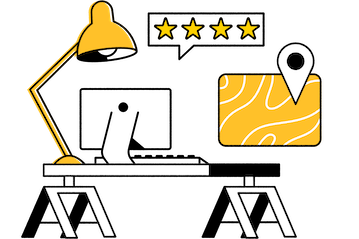 Start Exploring
Should your business be here?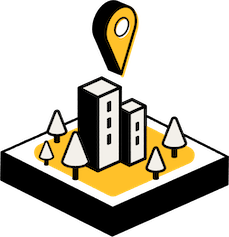 Add your business
What are some hospice statistics that caregivers in Tallahassee might want to know?
A growing number of hospice facilities are providing care to patients with life-limiting conditions. In 2018, nearly 4640 hospice providers were in operation across the United States, which represented a more than 13% increase from 2014. If you want to learn about hospice care in Florida, take a look at the following 2017 government data:
| | |
| --- | --- |
| | Hospice care in Florida |
| Total patients In hospice care: | 129,586 |
| Average days In hospice care: | 71 |
It's good to learn as much as possible about hospice care as you begin your search for qualified Tallahassee hospice services. In addition to getting familiar with their offerings, it's good to learn about the reputations of specific providers to get a better understanding of how well they care for their patients and whether they are in compliance with local and state regulations.
What are the different types of hospice care available in Tallahassee?
When searching for hospice care providers in Tallahassee, it's important to know that there are four mandatory levels of hospice care. The level of hospice care your elderly loved one will receive will depend on their specific needs as well as the needs of their caregivers. Here is a look at the four levels of hospice care:
Routine hospice care

Hospice care at home. The most common type of hospice care.
Continuous home care

Care provided for 8 to 24 hours per day for pain management and other acute medical symptoms. Intended to maintain the terminally ill patient at home during a pain or symptom crisis.
Inpatient respite care

Temporary care provided in a hospital, hospice facility, or long-term care facility with 24-hour nursing personnel present. Intended to relieve the primary caregiver on a temporary basis.
General Inpatient Care

Care in a medical facility for pain control or other acute symptom management that cannot feasibly be provided in any other setting.
Determining the right level of hospice care for your senior will require ongoing conversations with their physicians. While one level might be appropriate at the beginning of their hospice journey, one or more other levels could work better as time progresses. During your search for Tallahassee hospice services, you'll want to confirm that they offer all four mandatory levels in the event that your senior loved one's care needs change along the way.
How do I find the best hospice care in Tallahassee?
Locating the right hospice care provider can make a major difference in your elder loved one's ability to live out their last days with dignity and grace. As you navigate amazing hospice companies in Tallahassee, you'll want to make sure you have a clear understanding of your senior's medical needs and personal wishes. For example, will your older loved one need to manage pain with medications like morphine? Do they need a special bed or other equipment like a nebulizer? Would they be interested in supportive services like spiritual counseling, music therapy, or massages? Gathering this information can move your search in the right direction.
Next, you can begin reaching out to hospice care facilities in Tallahassee. As you contact providers, it's good to ask questions about their background and experience as well as training and certification requirements for staff members. You'll also want to know about their payment policies, emergency protocols, timeframes for care, and other services offered.
To learn more about this topic and how to find a local hospice provider, explore our comprehensive guide to finding hospice care.
Hospice home care for seniors in Tallahassee
It's important to give yourself time to research and begin your search for reputable Tallahassee hospice services. Many in the area are able to provide sympathetic care for your elderly loved one and caregivers, ensuring everyone experiences greater comfort and peace in the midst of this difficult journey. We take pride in being able to assist with your search for the best provider. Explore our listings for hospice care facilities in Tallahassee and Thomasville to make the process much easier.