Find more resources in your city!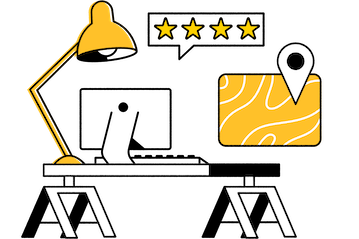 Start Exploring
Should your business be here?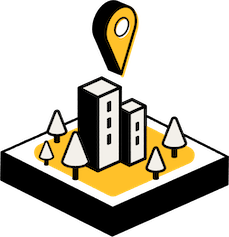 Add your business
How do I find the best hospice care in St. Louis?
Once you've browsed our listings, it's time to pick out a few potential hospice care providers for your loved one. Hospice care is different than other medical care because the goal of hospice care is to make the patient comfortable in their final days rather than to cure them of disease. However, the process of choosing a hospice care provider is similar to that of finding any medical provider. You must ask many questions to find out if they are right for your loved one's needs. The answers to these questions and, in the end, a good rapport, will determine which provider you choose.
Some of the questions you ask might ask include: How often will each team member visit my loved one? Who are all the members of the care team? Are they all certified in palliative care? How much experience do they have? How soon will someone respond in case of an emergency? What services do you provide to the family in addition to those provided to the patient? There are so many questions you can ask, but these are a good starting point.
Facts and trends in St. Louis hospice care
What are some hospice statistics that caregivers in St. Louis might want to know?
Hospice care is being used more and more often by families in the United States because of the many benefits it provides to the patients as well as the family and other loved ones. The table below is based on U. S. government statistics. It indicates how many patients utilized hospice care in a recent calendar year by location.
| | |
| --- | --- |
| | Total Patients In Hospice Care |
| USA | 1,500,509 |
| Missouri | 34,263 |
One of the main reasons seniors like hospice care is because the majority of the care is done in their own home where they feel comfortable and can be surrounded by good memories. This is also convenient because traveling to and from appointments can be difficult as their life winds down.
What are the most common conditions affecting those in hospice care in St. Louis?
The same diseases that elderly people suffer from in general tend to be the ones that they have when they enter hospice care. The table below is based on a 2020 study by the National Hospice and Palliative Care Organization and indicates what percentage of hospice care patients suffer from which conditions.
People choose hospice care for a number of reasons. They may prefer to spend their last days in the company of family and friends rather than mostly in the company of medical professionals. They may prefer to be in a quiet setting rather than having machines beeping and loudspeakers blaring while strangers roam the halls at all hours. Whatever the reason, and whatever the condition, hospice care is a good choice for millions of seniors.
What can St. Louis caregivers expect from hospice care?
St. Louis hospice services involve a team of experts who have dedicated their lives to caring for terminally ill patients and easing their end-of-life transition. These may include a physician, nurse practitioner or nurse, social worker, chaplain, hospice aide, volunteer, and/or bereavement counselor. The members of the team will visit on a predetermined schedule and provide medical, spiritual, social, and mental assistance to the patient, as well as education and counseling to the family members and close friends who are present. You will be able to cook your loved one's favorite meals and people can visit whenever the patient chooses and is well enough. The atmosphere remains that of a home rather than that of a medical facility.
Hospice home care for seniors in St. Louis
Hospice care providers in St. Louis can help you ease your loved one's last days and make them feel loved and comfortable. Once they are ready to pass peacefully at home, you can help them by being there for them and securing quality hospice care. Allow us to help you find the best hospice companies in St. Louis for your loved one today.