Find more resources in your city!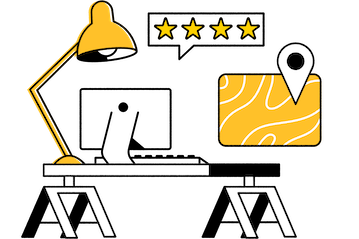 Start Exploring
Should your business be here?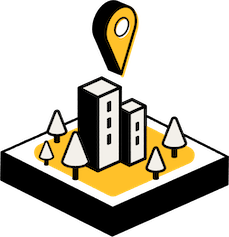 Add your business
How do I find the best hospice care in Seattle?
Life must come to an end for us all eventually. However, no matter how well we may know this fact, it can be overwhelming to process when the time comes. By being prepared in advance for your loved one's last wishes, you can circumvent these issues. It's imperative that you find a caregiver who can meet your loved one's requirements and needs.
When you've chosen a few hospice companies in Seattle from our list, you'll want to verify their credentials and check how long they've been in operation. In addition, you can look for additional reviews and recommendations online before arranging for an interview at the facilities.
Bring the senior in your life with you to the interview. This can give them a chance to feel out the caregiver, as well as engage with them to see how they feel about working alongside them. Be sure to ask ample questions to make an informed decision. Find out what policies are in place when someone's pain can't be managed at home or how quickly the hospice can respond during a crisis, among other things.
Facts and trends in Seattle hospice care
What are some hospice statistics that caregivers in Seattle might want to know?
Hospice care focuses on providing terminal patients with as much relief and comfort as possible until the end of their life. In hospice, your loved one and your family run the show while you are supported on the sidelines by professionals on the Tacoma hospice services team. The table below outlines the statistics on Medicare hospice use across the United States, as well as in the state of Washington specifically.
| | |
| --- | --- |
| | Total Patients In Hospice Care |
| USA | 1,500,509 |
| Washington | 27,052 |
It's natural for some families to struggle to share the responsibilities, regardless of how experienced and knowledgeable they may be. With a professional team, your loved ones can ask for respite care, which can allow them time to recover. Furthermore, it can give them the opportunity to spend time together outside of the caregiver role.
What should caregivers in Seattle know about the age of hospice patients?
Seattle hospice services are available to terminal patients at any age. However, seniors are more likely to require hospice care due to a variety of factors, including old age, health conditions, and more. Below, you can view the percentage of patients over the age of 65 receiving hospice care in the U. S.
In all, just over 83 percent of hospice patients are seniors, according to the National Hospice and Palliative Care Organization in 2020. On average, patients typically spend around two months in hospice care; however, people with a life expectancy below six months are eligible for hospice care, according to the industry as a whole.
What can Seattle caregivers expect from hospice care?
When your loved one is referred to hospice by their doctor, who may recommend they opt for in-home or inpatient, they will receive a full palliative team of professionals who can accommodate their needs. In addition to a social worker and chaplain, you may be able to expect a physician, a nurse, a volunteer aide, and more. With these experts by your side, you'll be able to arrange routine meetings, as well as ensure that your loved one's medical, spiritual, emotional, and psychosocial needs are regularly assessed, which can allow them to adjust the care plan as needed to better suit your aging loved one.
Hospice home care for seniors in Seattle
Enlisting the help of a palliative care team is a great way to help your aging loved one prepare for the end of their life, which is a caring and thoughtful thing to do once treatment options are no longer viable. Hospice care providers in Tacoma can help your loved one in a variety of ways that can benefit them, as well as your family as a whole. Allow Seasons to assist you in your search for high-quality hospice care facilities in Seattle.