Find more resources in your city!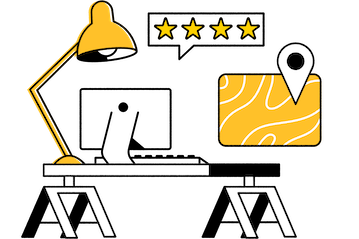 Start Exploring
Should your business be here?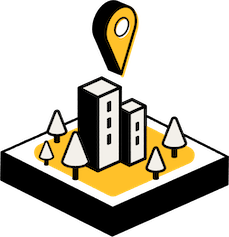 Add your business
What are some hospice statistics that caregivers in Scranton might want to know?
Palliative care, or hospice care, is increasingly popular. As families and patients come to see the service's importance to both hospice patients and their families, more and more people are choosing hospice as part of their end-of-life plan. These 2017 statistics provided by the United States government illustrate the growing interest in hospice care in Pennsylvania:
| | |
| --- | --- |
| | Hospice care in Pennsylvania |
| Total patients In hospice care | 71,239 |
| Average days In hospice care | 64 |
The hospice industry considers people who are expected to live six months or less to be eligible for hospice care. Hospice care is a resource that patients of any age can use, but it's most frequently employed by the elderly: more than 4 of 5 hospice care patients in 2020 were aged 65 or over.
What's most important to patients in hospice care in Scranton and elsewhere?
The following data is based on research conducted by the Kaiser Family Foundation in 2016. It shows that seniors in hospice care have a wide variety of concerns. The vast majority of these worries focus on how their loved ones may be affected by an experience with Scranton hospice services, showing that hospice care isn't just about your loved one; it's a choice that affects the entire family:
It may surprise you that one of the lowest concerns for seniors is that they live as long as possible. It is generally family members who are most concerned about extending their loved one's lifespan. That's why it's important that every hospice care provider is dedicated to carrying out the wishes of the hospice patient, even if these wishes diverge from the family's desires.
How do I find the best hospice care in Scranton?
Hospice care is different to standard medical care. In addition to the basic questions you might ask of home care providers, there are several issues unique to hospice care that you'll want to discuss with potential hospice care providers in Scranton and the surrounding area, including nearby Wilkes-Barre or Hazelton. For example, are all of the nurses, physicians, and other care providers involved in the hospice certified in palliative care? Since most hospice care happens in the home, you should also find out what their emergency policies are.
Finally, figure out the financial situation. Make sure that the hospice companies in Scranton you're considering are Medicare-certified or compatible with any private insurance, and find out if there will be a financial impact on the family before making a commitment.
For more information, consult our comprehensive guide to finding hospice care.
Hospice home care for seniors in Scranton
One of the kindest and most selfless things you can do for your loved one is to ensure that they are prepared for the end of their life. When there are no more treatments available, enlisting assistance to provide the palliative care that they need to pass comfortably at home can aid your loved one in maintaining their dignity until the end of their life. Our listings can help you find the best hospice care facilities in Scranton.