Find more resources in your city!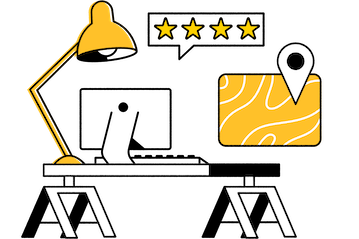 Start Exploring
Should your business be here?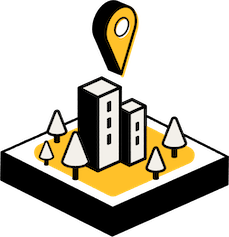 Add your business
What are some hospice statistics that caregivers in Santa Barbara might want to know?
Hospice care is also called palliative care. It has grown in popularity over the years as people learn more about the value that is being offered to patients and their families. The U. S. government statistics here show the total number of patients receiving hospice care for the year 2017, and what the average number of days in hospice amounts to for the state of California:
| | |
| --- | --- |
| | Hospice care in California |
| Total patients In hospice care: | 142,768 |
| Average days In hospice care: | 78 |
Most patients will spend a little over two months in hospice care. Because of this, it's comforting to know that their last days are focusing on keeping them as comfortable and relaxed as possible. Many individuals choose to receive this type of care at home. This allows them to be in a familiar place and constantly around those that they love when they have help from Santa Barbara hospice services.
How many days of care do patients in Santa Barbara typically receive?
The number of days of hospice care an individual receives is normally based on the type of condition they have. Depending on their current state of health and what ailments they are dealing with, certain individuals may have a longer life expectancy and thus need additional Santa Barbara hospice services. The chart below shows how many overall days of hospice care to expect depending on the condition:
It can be confusing to know what to expect when you are seeking out hospice care for your senior loved one. That is why it is important to find out how much time they are entitled to, depending on their unique situation. When you begin your search for a hospice and contact different hospice care facilities in Santa Barbara, this is a useful question to pose to them.
How do I find the best hospice care in Santa Barbara?
The thought of finding end-of-life care for your family member can be difficult to think about, much less discuss, especially with others. However, by having a plan of action, you can ensure that you aren't scrambling for care at the last possible minute. Hospice care helps not only the individual you care about, but it can also be a useful resource for families who are watching their elderly loved one in the final months of their life.
Because hospice care is different from the type of care received in a traditional medical setting, it's helpful to create a list of questions to ask hospice companies in Santa Barbara, Santa Maria, and the San Luis Obispo areas. Find out if they are certified in palliative care and what their emergency policies are.
If you need additional help, look at our comprehensive guide to finding hospice care.
Hospice home care for seniors in Santa Barbara
Ensuring that your older loved one spends their final days in comfort and with those close to them is one of the most loving and selfless acts you can do. If you believe the senior in your life is in need of palliative care and would like to remain in their home, we are here to help. Let us assist you in locating quality Santa Barbara hospice services today.