Find more resources in your city!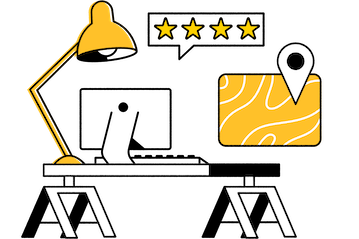 Start Exploring
Should your business be here?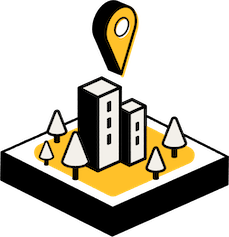 Add your business
How do I find the best hospice care in San Francisco?
Finding the right hospice care providers in San Francisco can seem like a big task, particularly if you're not positive about how to get started. With our free listings, you can make a list of the facilities that match your requirements, which can make things much easier from the start.
Once you've chosen some options, you'll need to interview the providers before committing to anything. Bring your loved one to the interview. It can give them the chance to determine how they feel about the caregivers. During the interview process, there are many issues you'll need to consider. For instance, what services are and are not covered by the hospice? What is the role of each member of the care team? Can you quickly reach the hospice facility during an emergency? These and other concerns can influence your decision, so it's important to find out as much as you can to make an informed decision.
Facts and trends in San Francisco hospice care
What are some hospice statistics that caregivers in San Francisco might want to know?
It can ease your family and loved one's minds to learn more about hospice care. For example, seniors are not the only individuals receiving San Francisco hospice services. Below, you can find the stats on how many people use Medicare hospice services, both in the United States as a whole and in California specifically.
| | |
| --- | --- |
|   | Total Patients In Hospice Care |
| USA | 1,500,509 |
| California | 142,768 |
Many conditions can lead to a referral to work with hospice companies in San Francisco, which can affect the amount of care a patient will receive. For instance, patients with chronic kidney disease generally remain in care for just over a month while those with dementia typically receive hospice care for over 160 days.
Given the choice, where would people in San Francisco prefer to die?
As people near the end of their life, they often begin thinking about their preferences regarding their death. The choice of where one would prefer to die is deeply personal and may be made for a variety of reasons. The table below indicates the information discovered by the Kaiser Family Foundation in 2016:
A majority of the people interviewed for the above survey said they would prefer to pass in their own home. Aging in place at home has been a growing solution for many people across the U. S.; however, as your loved one's health deteriorates, their need for assistance will increase. Here's where hospice care providers in San Francisco can pick up the slack.
What can San Francisco caregivers expect from hospice care?
Hospice care can support your loved one in a variety of areas, depending on their individual needs. From the start, hospice care facilities in San Francisco provide a full team of professionals, such as a spiritual professional, a nurse, and a hospice volunteer. They will collaborate with your loved one, as well as listen to your family, to create a care plan that can maximize comfort while keeping your aging family member pain-free. San Francisco hospice services can assist your loved one with personal hygiene, food preparation, and medical care. Further, hospice care providers can instruct your family on how to best care for the senior in your life when they're not at hand.
Hospice home care for seniors in San Francisco
While it can be a stressful time, preparing for the end of your loved one's life can help to guarantee that their dying wishes are met. It's important to make an informed decision when researching your options for hospice companies in San Francisco. Seasons is dedicated to helping you find qualified hospice care providers in San Francisco.