Find more resources in your city!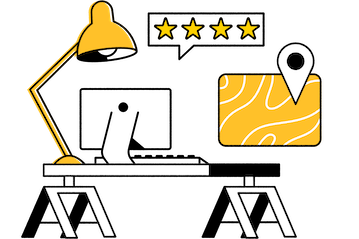 Start Exploring
Should your business be here?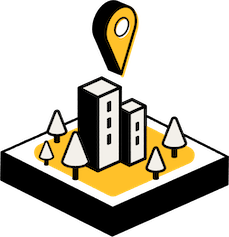 Add your business
How do I find the best hospice care in San Diego?
Hospice care has a different focus than other medical services. Normally, medical treatment is dedicated to providing a cure for symptoms or a disease. Hospice care, on the other hand, is focused on alleviating pain and making a terminal patient comfortable as they reach the end of their life. Hospice care can last anywhere from a few days to six or more months. The average stay in hospice care is a little over two months, but nobody has ever been "kicked out" of hospice care for living too long.
When you're searching for the best hospice companies in San Diego, there are a few things you should keep in mind. You should inquire into the qualifications of any caregivers who will work with your loved one. Are they certified in palliative care? Do they have experience working with terminally ill, elderly patients? What are their emergency procedures? Finally, before signing a hospice care agreement, you should make sure they accept the insurance that your loved one uses.
Facts and trends in San Diego hospice care
What are some hospice statistics that caregivers in San Diego might want to know?
The trend towards seniors using hospice care is increasing in the United States due to its many advantages. The following table uses U. S. government statistics to indicate how many people used hospice care in a recent year in both the state of California and in the United States as a whole.
| | |
| --- | --- |
| | Total Patients In Hospice Care |
| USA | 1,500,509 |
| California | 142,768 |
One of the greatest benefits of San Diego hospice care services is that care is provided right in your loved one's home where they feel comfortable and nostalgic. There are no call lights, no beeping machines, and no other patients to disturb them. They don't have to press a call button and wait for help to arrive when they need it.
What are the different types of hospice care available in San Diego?
There are four different levels of hospice care service set out by Medicare. Most patients receive hospice in their homes, but there are circumstances where inpatient care may become necessary. The following chart, provided by the National Hospice and Palliative Care Organization in 2020, delineates the four levels of hospice care.
Routine Hospice Care

Hospice care at home. The most common type of hospice care.
Continuous Home Care

Care provided for 8 to 24 hours per day for pain management and other acute medical symptoms. Intended to maintain the terminally ill patient at home during a pain or symptom crisis.
Inpatient Respite Care

Temporary care provided in a hospital, hospice facility, or long-term care facility with sufficient 24-hour nursing personnel present. Intended to relieve the primary caregiver on a temporary basis.
General Inpatient Care

Care in a medical facility for pain control or other acute symptom management that cannot feasibly be provided in any other setting.
Usually, a patient will start out with the least intense type of hospice care, which is the Routine Hospice Care in their own home. Many patients stay within this level for their entire time in hospice. If they need more intense care at some point, it's possible that they would move into one of the other levels of hospice care.
What can San Diego caregivers expect from hospice care?
When you choose San Diego hospice services for your loved one, they are cared for by the best. When you bring in hospice-certified nursing assistants, your loved one receives care from experts in the industry who have dedicated their careers to caring for terminally ill patients and easing the end-of-life transition. Hospice care provides the greatest convenience as well. Traveling can become difficult for people as they near the end of their days. One of the best things about hospice care is that it is personalized and customized for your loved one. Each care plan is carefully crafted with help from the patient and family members to encompass the whole person.
Hospice home care for seniors in San Diego
Choosing hospice care for your elderly loved one is a selfless act as their life draws to a close. It shows them that you respect their wishes to die with dignity. Seasons is here to support your decision by helping you locate the best hospice care providers in San Diego. Browse our listings today to get started.