Find more resources in your city!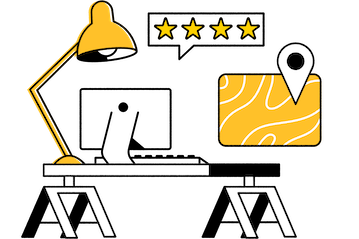 Start Exploring
Should your business be here?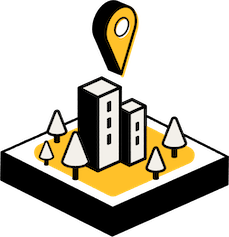 Add your business
How do I find the best hospice care in San Antonio?
While can be difficult having a frank conversation about end-of-life care with your loved one, doing so is important to ensure that they are able to transition peacefully and with their dignity fully intact. You can narrow down your search by only focusing on those hospice companies in San Antonio that offer the specific services your loved one needs. Ask the providers you have shortlisted what services they offer patients, caregivers, and the patient's family. The certifications and credentials of the staff that will be caring for and supporting your loved one are important, so be sure to inquire about that. Make sure that you consider all your options too; receiving care at home instead of at one of the hospice care facilities in San Antonio will usually cost your loved one less. If your loved one would prefer to receive care at home, then it is important to ask whether staff will be able to come over in the event of an emergency even if it is after hours or on weekends.
Facts and trends in San Antonio hospice care
What are some hospice statistics that caregivers in San Antonio might want to know?
Hospice care is increasingly becoming the preferred choice for many when it comes to end-of-life care. Those in Texas spend 86 days in hospice on average, more than the 71 days that is the national average. The table below indicates the number of patients in hospice care in Texas and the country as a whole in 2017, based on data from the U. S. government for the same year.
| | |
| --- | --- |
| | Total Patients In Hospice Care |
| USA | 1,500,509 |
| Texas | 114,540 |
While a lot of people tend to wait until the last few weeks or days of a patient's life to put them in the care of hospice, you don't have to. Once your loved one has received a terminal diagnosis, they could already be eligible for hospice depending on their circumstances.
What should caregivers in San Antonio know about survivors' opinions of hospice care?
So many people fear losing their sense of dignity when their life comes to an end. Because hospice care is focused on and respecting the needs and wishes of the patient, the below findings of a Kaiser Family Foundation survey reflect the dignified end-of-life care that is possible for your loved one.
Every single month, week, and day leading up to the death of your loved one should be centered on their needs and ensuring they are cared for in the way that they want. Hospice care providers in San Antonio are well-equipped to ensure that your loved one is able to preserve their dignity in death.
What can San Antonio caregivers expect from hospice care?
Top-quality hospice companies in San Antonio can offer extensive services to support you and your loved one. They can ensure that your loved one does not have to suffer in their final days by managing their pain and keeping them comfortable. They can also help with day-to-day tasks such as personal grooming and hygiene, keeping the house tidy, and cooking meals. Skilled and trained staff can also provide your loved one with physical and occupational therapy, as well as providing emotional and spiritual support, and bereavement counseling to help everyone process their grief and loss as they say their final goodbyes.
Hospice home care for seniors in San Antonio
We assure you that there is no shame in asking for help caring for your loved one as they near the end of their life. In fact, it is a selfless act of love that can ensure that your loved one can die with dignity and grace. We can help you make an informed choice on the right San Antonio hospice services for your loved one.