Find more resources in your city!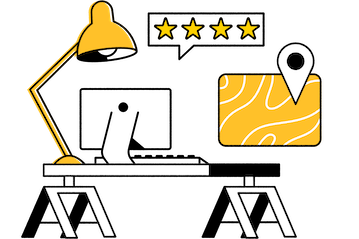 Start Exploring
Should your business be here?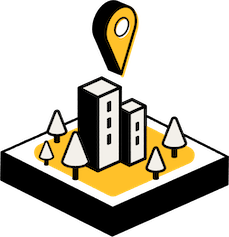 Add your business
How do I find the best hospice care in Sacramento?
Finding the right hospice care providers in Sacramento is invaluable to bringing peace of mind to you and your loved one. While tomorrow is guaranteed to no one, an excellent hospice care resource can be a great way to allow your loved one to live out their days with dignity and comfort.
When you've chosen a number of options, check their accreditations and credentials. You can look online for reviews, as well as explore government sites like the BBB to see what kind of company they are. From there, you can eliminate those that don't fit your requirements and arrange to interview prospective caregivers, alongside the senior in your life.
During the interview, you'll want to ask questions that go beyond the usual ones you'd bring up for ordinary medical care. As an example, does the hospice provide everything your loved one will need? How does the hospice arrange for respite care? Does the hospice offer bereavement care? In addition, observe how they engage with your loved one and ask how they felt about the company afterward.
Facts and trends in Sacramento hospice care
What are some hospice statistics that caregivers in Sacramento might want to know?
Hospice care patients are terminal patients who have, at most, six months to live, which means that not all patients receiving Sacramento hospice services are seniors. Patients who would like to ensure they maintain a high-quality life during the end can benefit from these services. Below, you can review the government's statistics on the total patients in hospice care.
| | |
| --- | --- |
| | Total Patients In Hospice Care |
| USA | 1,500,509 |
| California | 142,768 |
In all, over 80 percent of patients in hospice are seniors over the age of 65. By enlisting the support of a palliative care team, you can ensure that your loved one receives the kind of medical, emotional, and spiritual care they need to feel comfortable and dignified during their final days.
How many days of care do patients in Sacramento typically receive?
Many things can influence the amount of care that seniors in Sacramento typically receive. For one thing, your loved one's age and the severity of their diagnosis, such as the type and stage of cancer. The table below displays the average number of days of care by diagnosis, according to the National Hospice and Palliative Care Organization in 2020.
As you can see, the length you can expect the senior in your life to receive hospice care can vary depending on their diagnosis, among other relevant factors. Regardless of the prognosis, you can find hospice care facilities in Sacramento that can meet the needs of your loved ones until they are ready to move on.
What can Sacramento caregivers expect from hospice care?
Hospice care can vary in some ways, though primarily in level and quality of care. If your loved one chooses in-home hospice care, they can expect to receive all equipment and necessary medication as quickly as possible, as well as meet with their full palliative care team on a regular basis. Your care team often includes a hospice volunteer, who can offer assistance in a variety of ways, such as meal prep or running errands for your loved one. Inpatient hospice might mean round-the-clock supervision, ongoing medical care, and more while the senior in your life stays in a residence, hospital, or nursing home.
Hospice home care for seniors in Sacramento
While it can be a difficult conversation, making sure that your loved one is prepared for the end of their life is a loving and thoughtful task. Once there aren't any viable treatment options, the senior in your life may want to explore the advantages of hospice care facilities in Modesto. With the assistance of a palliative care team, your loved one can enjoy a peaceful and dignified life until the very end. Allow Seasons to assist you in your search for qualified hospice companies in Sacramento.