Find more resources in your city!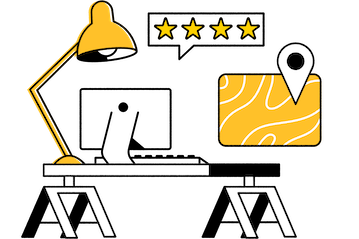 Start Exploring
Should your business be here?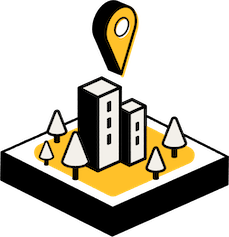 Add your business
What are some hospice statistics that caregivers in Roanoke might want to know?
Hospice care differs from other forms of medical care since the goal is to help patients feel comfortable, not get better. Some have shunned palliative care as a result, but it is quickly gaining popularity as older adults and their families realize what it could mean for a patient's quality of life. The data below provides more information on hospice patients in Virginia:
| | |
| --- | --- |
| | Hospice care in Virginia |
| Total patients In hospice care | 33,087 |
| Average days In hospice care | 67 |
Virginia's hospice patients live about a week longer than the national average of two months, but remember that prolonging life is generally not its primary purpose. Instead, the goal of hospice care providers in Roanoke and surrounding cities such as Lynchburg is to make terminally ill patients comfortable for however long they have left.
What should caregivers in Roanoke know about the age of hospice patients?
Palliative care is traditionally associated with seniors, but not all hospice patients are seniors. That said, age certainly affects a patient's likelihood of needing or wanting hospice care with older patients increasingly likely to be in pain as they are approaching the final stages of life. The following statistics illustrate this relationship:
All hospice patients deserve to control how their lives end regardless of how old they are. Home Roanoke hospice services ensure that patients in the area (including surrounding cities such as Lynchburg) are as comfortable and pain-free as possible when their time comes, providing both seniors and their families with valuable peace of mind.
How do I find the best hospice care in Roanoke?
With so many hospice companies in Roanoke to choose from, finding the right fit for your loved one can feel intimidating. The best thing to do is to try and anticipate your senior's needs and work from there. For example, your older adult's caregivers should have experience working with patients who have the same conditions as your senior to ensure that they are prepared for whatever might happen. Similarly, you should check each agency's emergency protocols so you know what the response would look like in the middle of the night. Medicare and private insurance often help pay for hospice care, so make sure that any company you're considering accepts your loved one's policy. Perhaps most importantly, choose caregivers who will always put your senior's needs first. Our comprehensive guide to choosing hospice care includes additional information, so please bookmark it for future reference.
Hospice home care for seniors in Roanoke
Thinking about a loved one dying soon is very difficult, but asking your senior to contemplate their own imminent death is even harder. As such, helping the senior in your life find the home hospice care they'll need to live as comfortably as possible in their remaining days is one of the kindest things you could do for them. Seasons provides free listings of local providers to get you going, so please use our resources to help your older adult die with their dignity intact. They will thank you for your concern.