Find more resources in your city!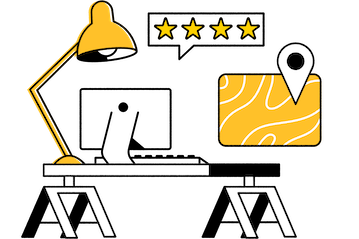 Start Exploring
Should your business be here?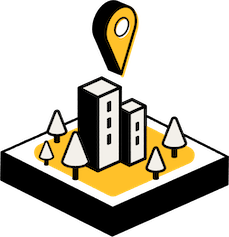 Add your business
What are some hospice statistics that caregivers in Richmond might want to know?
It can be helpful to know what other families are doing before you make a decision about your loved one's care. As you'll see below, hospice care is quite popular in Virginia. Many other families in the state believe that it's the best solution for their seniors, and it could be the best option for yours as well.
| | |
| --- | --- |
| | Hospice care in Virginia |
| Total patients In hospice care | 33,087 |
| Average days In hospice care | 67 |
Most people would prefer to pass away in their homes. With hospice care, it becomes much easier to give that gift to your loved one. The good news is that there are tons of different companies in the Richmond area that can help you find a plan that fits your budget and your loved one's medical preferences.
What are the different types of hospice care available in Richmond?
One of the best features of hospice is that's flexible. This isn't a one-size-fits-all care plan. There are ways to alter the types of services that your senior receives and how often they have caregivers in their home. This makes it very easy to find Richmond hospice services that are a good fit for your specific needs. The bottom line is that seniors have lots of options at the end of their lives, as you'll see below.
Routine hospice care

Hospice care at home. The most common type of hospice care.
Continuous home care

Care provided for 8 to 24 hours per day for pain management and other acute medical symptoms. Intended to maintain the terminally ill patient at home during a pain or symptom crisis.
Inpatient respite care

Temporary care provided in a hospital, hospice facility, or long-term care facility with sufficient 24-hour nursing personnel present. Intended to relieve the primary caregiver on a temporary basis.
General Inpatient Care

Care in a medical facility for pain control or other acute symptom management that cannot feasibly be provided in any other setting.
Your family can find hospice care facilities in Richmond that offer the perfect services for a loved one. But you may need to do some research in order to make that happen. Each company has its own list of offerings, and some of these may be a better fit for your needs than others.
How do I find the best hospice care in Richmond?
There are lots of great hospice companies in Petersburg and Richmond to choose from. So how do you know which is the best fit for your family? It's good to begin by thinking about all of the different benefits you would want from an ideal hospice situation. This could include details about caregiver qualifications, insurance coverage, and service options, among other factors.
If your senior can still communicate with you, you'll also want to get their input. You're making this hiring decision for them, after all, so they should have a big say in which company you end up choosing. If you're looking for more detailed information, take a look at our comprehensive guide to finding hospice care. It's got a lot of great details that should help you make a more informed decision.
Hospice home care for seniors in Richmond
Hospice companies in Richmond make it easy for families across the state to give their seniors the gift of completing their lives at home. No matter what condition your loved one is suffering from, as long as it can safely be managed outside of a hospital, there are hospice providers in this area who can help. So why not get started?
You can use the resources on Seasons to begin researching local providers today. We hope that you can that information to find the right fit for your loved one.