Find more resources in your city!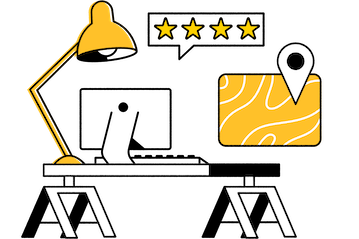 Start Exploring
Should your business be here?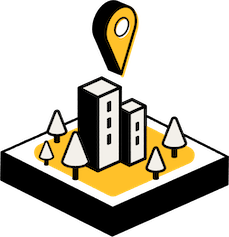 Add your business
How do I find the best hospice care in Raleigh-Durham?
Once you've reviewed our listings of the best hospice companies in Raleigh-Durham and narrowed down your list of potential providers, it's time to ask some questions to narrow down your choices and choose a provider that's right for your loved one.
You should ask each potential provider questions about who will make up the care team, how often they will visit, what services they will provide both for the patient and for the family, and what care the family will be responsible for. Find out what medical equipment will be delivered and when, and what the eventual process will be for the return of the equipment. Find out who will be responsible for administering which medications and how they will be tracked. Also, inquire about emergency plans – can you easily reach someone in the middle of the night and how soon can a care team member reach your home in case of an emergency? Once you've asked all your questions, use the answers and your feelings about each provider to make a decision as to which hospice care provider in Durham you will use to care for your loved one.
Facts and trends in Raleigh-Durham hospice care
What are some hospice statistics that caregivers in Raleigh-Durham might want to know?
The prevalence of hospice care in the United States is increasing as its benefits are becoming more well known. Rather than seeing it as a death sentence, people are coming to see it as a beautiful way to spend their final days. The table below shows the number of people who used hospice care in a recent calendar year by location using U. S. statistics.
| | |
| --- | --- |
| | Total Patients In Hospice Care |
| USA | 1,500,509 |
| North Carolina | 48,889 |
One of the benefits of hospice care providers in Raleigh is that they usually provide services in the patient's own home. They can be in a comfortable location surrounded by their own things and the people they love most in the world. Their loved ones can prepare the meals they like best and spend as much time together as they want.
What are the most common conditions affecting those in hospice care in Raleigh-Durham?
The types of conditions that people who receive Raleigh hospice services suffer from are as varied as the chronic conditions that elderly patients die from every day. The following table uses information from a 2020 study by the National Hospice and Palliative Care Organization to indicate what proportion of hospice care patients suffer from which conditions.
Fayetteville hospice services can be customized to fit any condition your loved one may have. This personalization is another of the benefits of hospice care. Since each patient is a unique individual, their care plans are carefully crafted with help from the patient and their family to encompass the whole person – physically, emotionally, and spiritually.
What can Raleigh-Durham caregivers expect from hospice care?
The hospice care providers in Fayetteville that work with your loved one have one driving goal: to ensure that your loved one is able to experience the end of their life on their own terms. This means they will respect their wishes as much as is possible throughout the process. Since your loved one is almost certainly receiving care in their home, they benefit from the peace of not being distracted by beeping machines, strangers roaming the halls, and loudspeakers. Family members and friends are able to stay with them around the clock and they can listen to their favorite music, watch their favorite movies, or reminisce whenever they want.
Hospice home care for seniors in Raleigh-Durham
Durham hospice services can bring peace and closure to your loved one and the whole family as they reach the end of their life. Hospice care can keep them as free from pain as possible. Allow us to help you find the best hospice care providers in Raleigh-Durham by reviewing our listings today.