Find more resources in your city!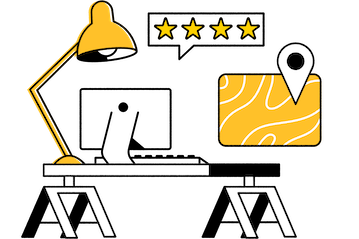 Start Exploring
Should your business be here?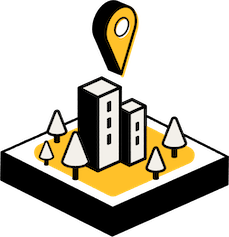 Add your business
How do I find the best hospice care in Pittsburgh?
When you're looking for hospice companies in Pittsburgh, you will likely take a slightly different approach than when you look for other medical specialists. That's because the goal of hospice care is different than other medical treatments. Where a cure is generally the goal of medical providers, hospice providers focus more on the patient's journey. The goal is to make the patient as comfortable and pain-free in their final months, weeks, and days as possible.
Some of the questions you should ask are similar, however. For example, are the caregivers who will have contact with your loved one certified in palliative care? What procedures do they have in place in case of emergencies? Under what conditions would your loved one need to move to a facility outside their home to continue their hospice care? Finally, you definitely want to make sure the hospice provider you choose accepts the insurance your loved one uses.
Facts and trends in Pittsburgh hospice care
What are some hospice statistics that caregivers in Pittsburgh might want to know?
There are many wonderful benefits to using hospice care at the end of life. Because of this, it is becoming more and more popular in the U. S. The following table uses U. S. statistics to indicate how many Medicare patients used hospice care in a recent calendar year in the nation and in Pennsylvania.
| | |
| --- | --- |
| | Total Patients In Hospice Care |
| USA | 1,500,509 |
| Pennsylvania | 71,239 |
One of the benefits that has hospice care increasing is the fact that it provides ultimate convenience for your loved one. Travel can become extremely difficult as they near the end of their life. With hospice care, all the professionals your loved one needs come right to their bedside to deliver care.
Given the choice, where would people in Pittsburgh prefer to die?
A recent study by the Kaiser Family Foundation indicates that this is, indeed, a great benefit. The study polled seniors to find out where they would prefer to die. Not surprisingly, the vast majority chose the place where they feel most comfortable and where they had made the most memories.
Through hospice care, the wish to die at home, surrounded by family and other loved ones can be met. Your loved one can experience the end of their life on their own terms. They are the only patient in the room and they won't be distracted by call buttons, beeping monitors, and strangers wandering the halls.
What can Pittsburgh caregivers expect from hospice care?
With Pittsburgh hospice services, you can expect your loved one to be cared for by professionals who have dedicated their careers to caring for terminally ill patients and easing the end of life transition. Their care will be personalized and customized. Because each patient is unique and individual, each care plan is carefully crafted with help from the patient and their family to encompass the whole person. The plan includes not only medical care, but spiritual and mental care as well. The family can prepare the patient's favorite meals and there are no set visiting hours. Loved ones can visit at all hours and the hospice care team can answer any questions that come up along the way.
Hospice home care for seniors in Pittsburgh
If you want your last act for your aging loved one to be selfless and caring, consider providing Pittsburgh hospice care services for them. Seasons is here to help you. Browse through our listings of the best hospice care providers in Pittsburgh today to get started on your final journey with your loved one today.